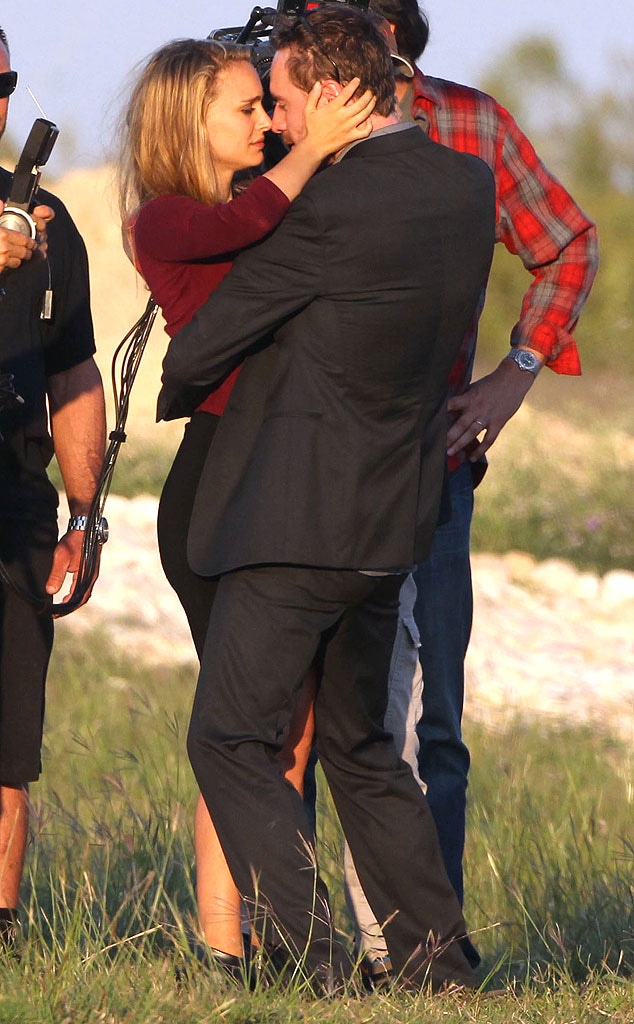 FAMEFLYNET
Of course this is for a movie, people. Natalie Portman and Michael Fassbender are taken! Plus, there are camera men right there, it would be awkward, otherwise.
Anyway, the Oscar winner was seen literally wrapped in the actor's arms as they shared an intimate embrace while shooting for Terrence Malick's latest untitled film in Texas yesterday.
A teary-eyed Portman cradles Fassbender's face while he holds her close around his body (and kinda leans into her—maybe so she can feel his impressive Fass-member?) as they stand nose-to-nose.
This is the second snapshot from the Malick project after some also-affectionate shots of Ryan Gosling and Rooney Mara smooching surfaced just a couple weeks ago.
Most of the details on this flick have been kept under wraps, but what we do know (thanks to IMDb) is that the film is based around two intersecting love triangles, obsession and betrayal. 
Sounds good to us!