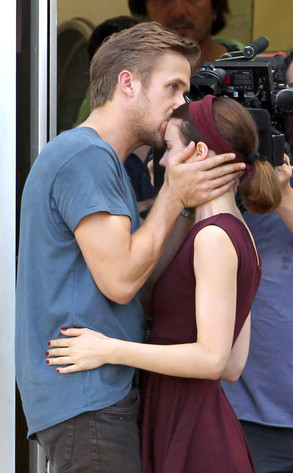 KM-GSI
These two make quite the stunning couple...even if it is just for their upcoming flick.
Rooney Mara and Ryan Gosling were snapped getting cozy on the set of their new Terrence Malick-directed movie, kissing each other as they shot scenes in Austin, Texas.
The Girl With the Dragon Tattoo star was snapped holding onto Gosling's arm and smooching it as they shot one scene, while Gosling was photographed kissing Mara on the forehead in another.