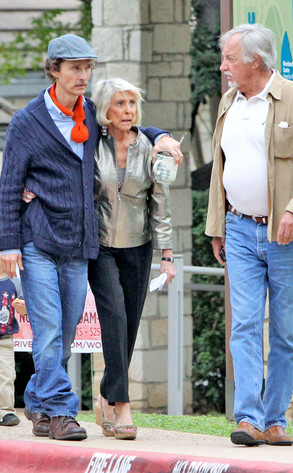 FAMEFLYNET
Matthew McConaughey may look sickly thin right now, but the 42-year-old actor is far from having any health problems.
Even so, the Magic Mike star continues to shock us with his diminishing weight.
He was spotted earlier this week going to church in Austin, Texas, with his family. Wearing a blue cardigan, button-up shirt and a newsboy cap, his cheeks are sunken in, his muscular body is gone and he has a small mustache.