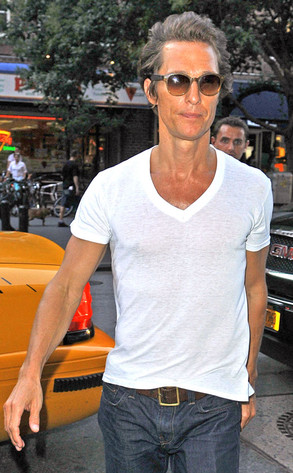 Enrique RC, PacificCoastNews.com
If you happen to see pics of Matthew McConaughey looking gaunt and sickly, we're happy to report he's OK.
The Magic Mike star has purposely been dropping massive amounts of weight for his starring role in The Dallas Buyers Club, a drama about Ron Woodruff, a real-life Texas electrician who contracted HIV in the 1980s through IV drug use.
Though he was given just six months to live when was diagnosed with AIDS, Woodruff saved his life by treating himself with alternative medicines he smuggled into the United States from Mexico.