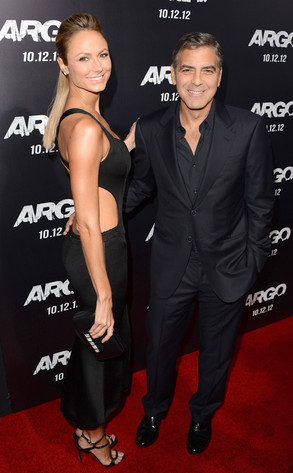 Jason Merritt/Getty Images
George Clooney and Stacy Keibler are still very much in love.
The Oscar winner and former pro wrestler proved recent reports they were headed for splitsville wrong by walking the red carpet tonight at the Beverly Hills premiere of Argo, the Ben Affleck-directed drama that Clooney coproduced.
They didn't stop for interviews, but the black-clad couple did smile for pictures before walking hand-in-hand into the theater.