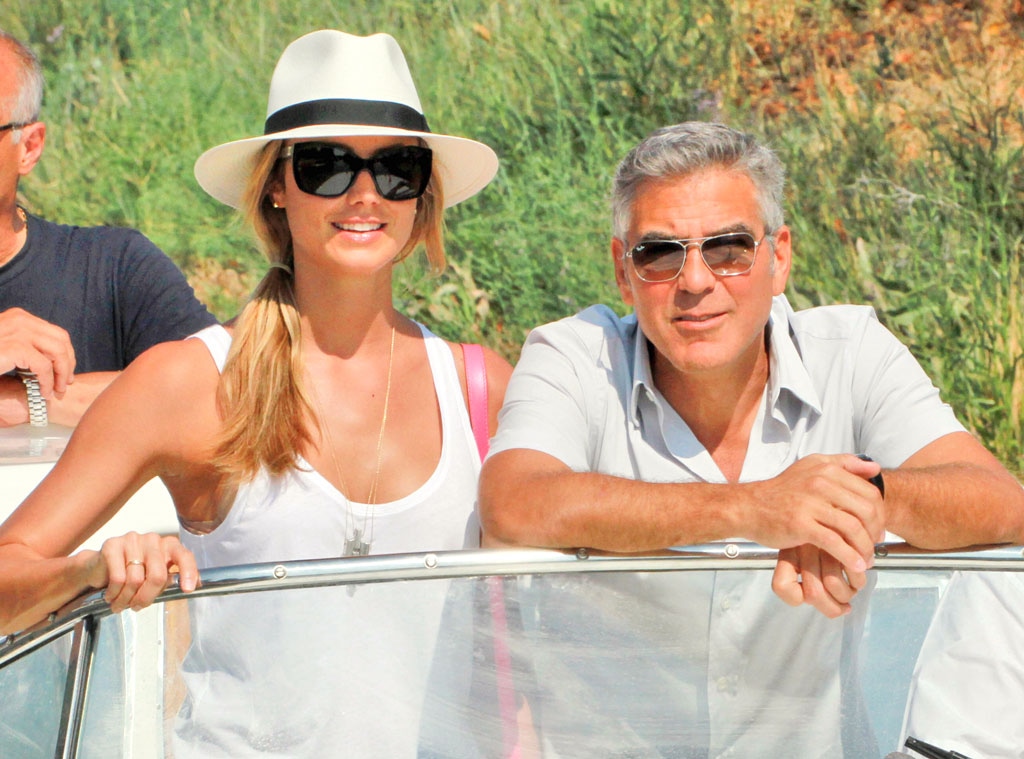 Maurizio La Pira / Splash News
How many ways are there to say that George Clooney and Stacy Keibler have not broken up?
Well, ask Clooney's rep, because he's the one who has to come up with the new verbiage to assure folks that the Oscar winner and his leading lady are still a couple.
"A story published by a London tabloid, The Sun, concerning George Clooney and Stacy Keibler is not true. Total fabrication designed to sell newspapers," the actor's rep, Stan Rosenfield, told E! News Tuesday.
Britain's infamous Sun, which most recently made its own headlines for pubbing Prince Harry's naked Vegas photos in defiance of the royal family's wishes, is reporting that Keibler herself has been telling friends that her relationship is over.
"She said George wants to be on his own again and has no intention of getting married," a so-called friend of the leggy beauty told the tabloid. "Stacy hoped they would be together long-term. It was a big breakthrough to spend time with his parents. But over the last few weeks George has pulled away from her."
The pair certainly spent quite a bit of the summer together, including several weeks at his villa on Lake Como and otherwise zipping around Europe.
Keibler, fresh from her extended vacay, was flying solo today at Mercedes-Benz Fashion Week, however.
Asked at this morning's Vera Wang show if Clooney would be joining her in the front row one of these days, she told E! News, "I don't know, ask him."
—Reporting by Catt Sadler