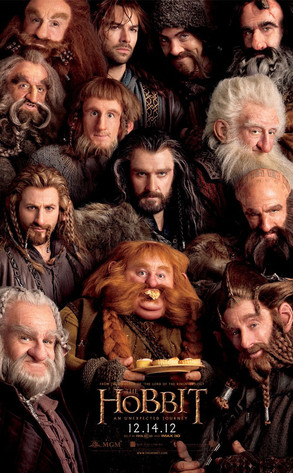 New Line Cinema
The latest Hobbit poster has drawn a crowd.
While Bilbo Baggins (Martin Freeman) was center of attention when a one sheet hit the web Monday featuring the hobbit hero gripping his magical sword Sting, the newly released poster for Peter Jackson's The Hobbit: An Unexpected Journey features Baggins' dwarf cohorts that will join him on said journey.
What do you think of Dwalin, Balin, Bifur, Bolg and the rest of the hirsute gang? Sound off and make sure to stay tuned for more Middle earth mania before The Hobbit: An Unexpected Journey hits theaters on Dec. 14.