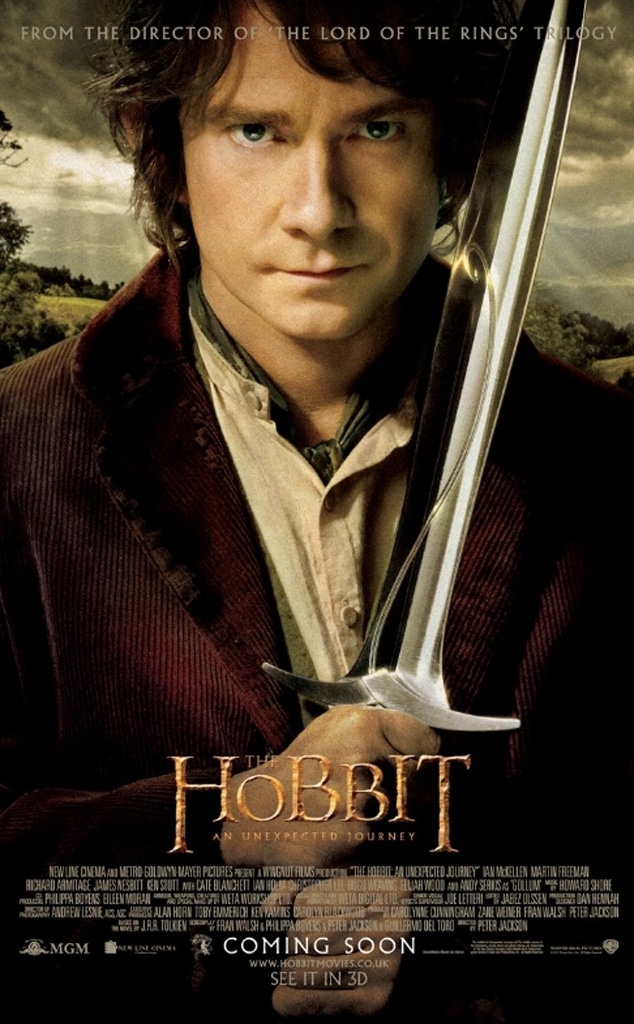 Bilbo Baggins and Sting are teaming up! 
Of course, by Sting we don't mean the famed rocker but rather the trusty magical blade Bilbo found in a troll-hoard in J.R.R. Tolkien's epic fantasy The Hobbit.
In the new poster released by Warner Bros., our pint-sized hero ( Martin Freeman) grips Sting, eyes steely, and looks pumped and ready to embark with Gandalf the Grey and a band of dwarves on a quest to find an ancient treasure in the first entry of Peter Jackson's planned Hobbit trilogy.
The one-sheet was unveiled on Saturday, Sept. 22, in honor of Hobbit Day, celebrating Bilbo's fictional birthday and to cap off Tolkien Week, which commemorated the 75th anniversary of The Hobbit's publication.
No doubt the sword will come in handy when he goes up against all kinds of nefarious creatures—from trolls, giant spiders and cave goblins, to eventually that nasty dragon Smaug. 
The Hobbit: An Unexpected Journey hits theaters on Dec. 14.