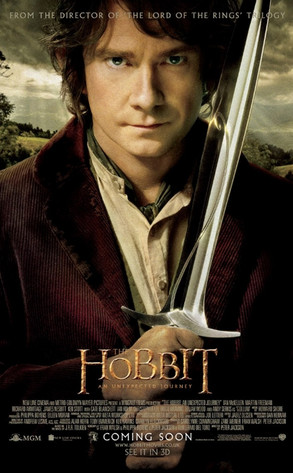 Bilbo Baggins and Sting are teaming up!
Of course, by Sting we don't mean the famed rocker but rather the trusty magical blade Bilbo found in a troll-hoard in J.R.R. Tolkien's epic fantasy The Hobbit.
In the new poster released by Warner Bros., our pint-sized hero ( Martin Freeman) grips Sting, eyes steely, and looks pumped and ready to embark with Gandalf the Grey and a band of dwarves on a quest to find an ancient treasure in the first entry of Peter Jackson's planned Hobbit trilogy.