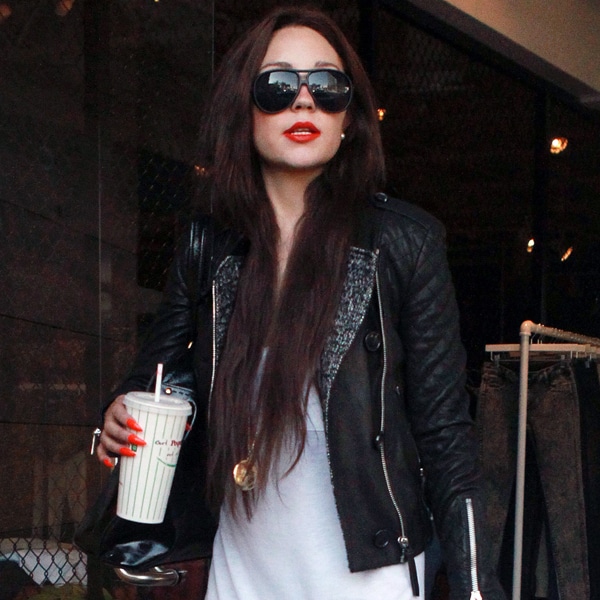 JLM/Splash News
Amanda Bynes is "doing amazing." Mind you, that's what Amanda Bynes thinks, anyway.
The actress has opened up for the first time since her antics behind the wheel resulted in her tweeting President Barack Obama for help beating her DUI rap and ultimately having her driver's license suspended. (And the antics didn't even end there!)
"I am retired as an actor. I am moving to New York to launch my career," Bynes tells People, which reports that the former sitcom and movie star sounded upbeat and polite over the phone. "I am going to do a fashion line. I am not talking about being arrested for DUI because I don't drink, and I don't drink and drive. It is all false."
In addition to pleading not guilty to driving under the influence, stemming from her April 6 bust after dinging a police cruiser in her BMW, Bynes had previously denied the charge via Twitter, writing, "I don't drink so the DUI is false."
The 26-year-old hasn't let her transportation issues keep her down, either. She's been spotted working out, trying on clothes in a boutique and cabbing it to Starbucks since losing her license.
And judging by her comments to People, Bynes is keeping a stiff upper lip in the face of intense scrutiny over her recent driving record and reportedly off behavior (though eyewitnesses have told E! News that Bynes has been nothing but polite and respectful, be it while trying on clothes in a boutique or cabbing it to Starbucks).
A judge ruled today that Bynes was not in violation of an order to not drive while her license remains suspended and rejected the prosecution's request that bail be set at $50,000. Her trial on misdemeanor DUI and hit-and-run charges has been scheduled for Oct. 29—and she needs to behave until then, or risk facing a hefty bail sum.