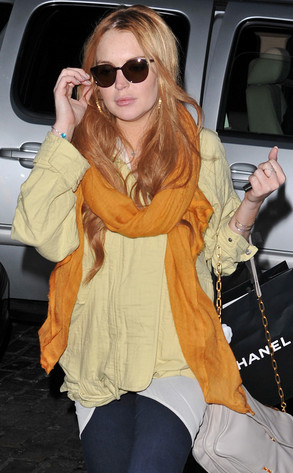 JosiahW / Splash News
Lindsay Lohan's comeback trail hit a speed bump today after the star was arrested for allegedly swiping a man with her car outside a Manhattan hotel and then leaving the scene.
But LiLo's camp insists the that the media and authorities are needlessly getting all revved up.
"While some of the facts are still being gathered, it appears that this is much ado about nothing," the actress's publicist, Steve Honig, tells E! News.