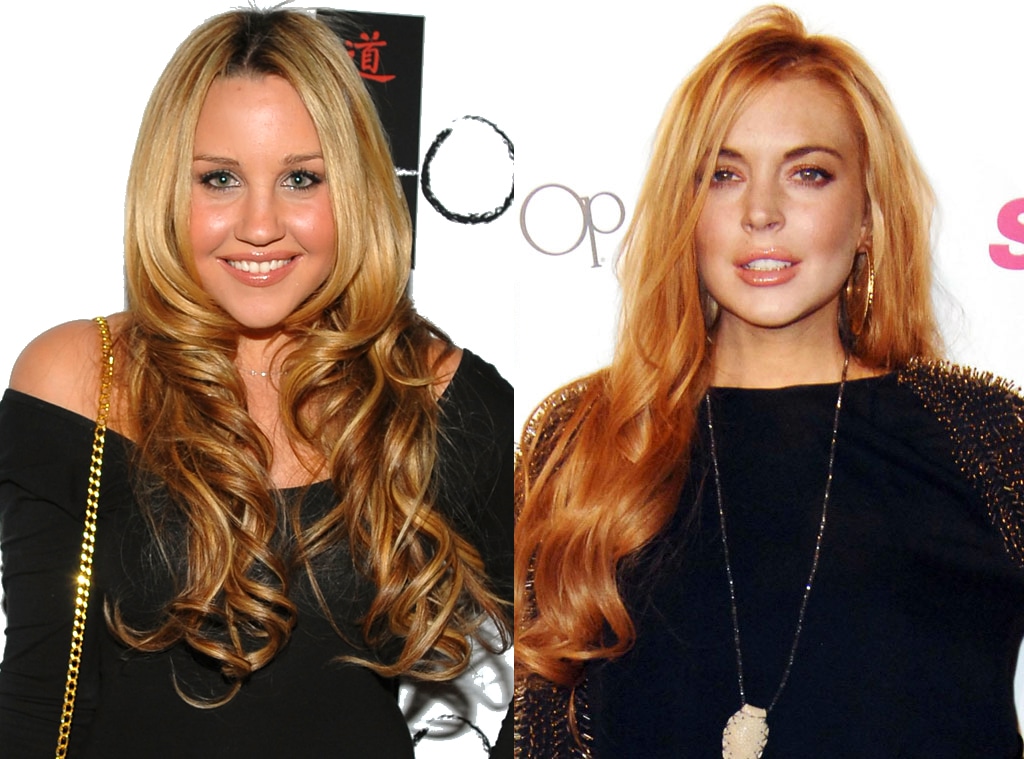 Jamie McCarthy/WireImage; David Crotty/PatrickMcMullan.com/Sipa USA
It's the battle of the former child stars.
Amanda Bynes' recent run-ins with the police may remind some of another actress who has also dealt with the law (Hi, Lindsay Lohan!), but now LiLo is calling out what she believes is unfair treatment.
Lohan tweeted, "Why did I get put in jail and a nickelodeon star has had NO punishment(s) so far? +," and then continued by saying, "These are the moments that I appreciate my life experiences, living without regrets and Disney for supporting me as an actress-night all*"
The tweets come shortly after news broke that Bynes— a few behind-the-wheel incidents lately —was pulled over and cited for driving with a suspended license Sunday morning, which ultimately got her car impounded.
What do you think of Lindsay's comment? Sound off in the comments!