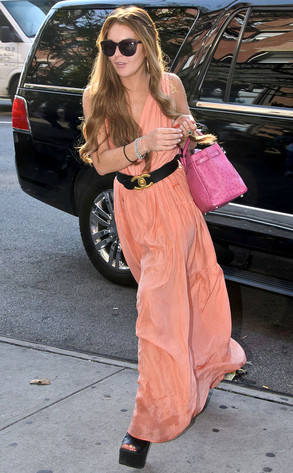 PacificCoastNews.com
Uh-oh, LiLo: More legal troubles are under way.
Lindsay Lohan was arrested early Wednesday morning for leaving the scene of an accident after she purportedly swiped a bystander with her car while pulling into a New York City hot spot, E! News has confirmed.
According to an NYPD spokesman, shortly before 1 a.m. the 26-year-old star and two pals arrived at the posh Dream Hotel in downtown Manhattan in a black Porsche SUV, which she was supposedly driving.