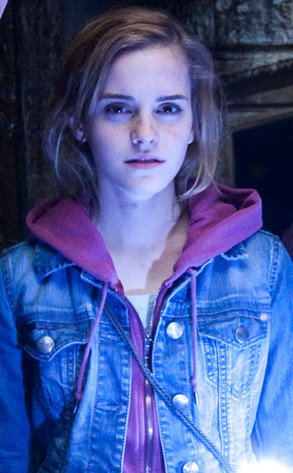 Warner Bros. Pictures
If Emma Watson ever wanted to go to a pub before she was of legal age, it turns out she could have used Hermione Granger's ID!
The cleverest member of the Harry Potter gang turns 33 today (she's such a Virgo, isn't she?)—which is odd, considering she hardly looks a day over 22.
Hermione entered Hogwarts as a frizzy-haired youngster and, though she initially didn't win friends and influence people with her know-it-all tendencies, she eventually became Harry's best friend—and, after Voldemort had been vanquished, Ron Weasley's wife!