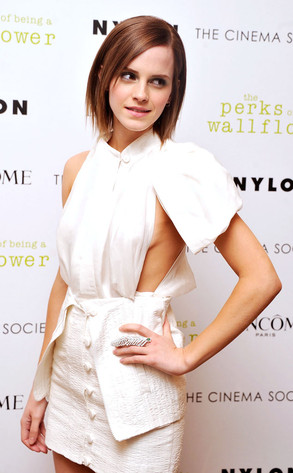 Stephen Lovekin/Getty Images
Now that is perky.
Emma Watson clearly wants us to think of her as something—anything—other than a child witch named Hermione Granger. The actress's one-woman war against her wizardly past continued this week on a red carpet in New York with a little support from a label called Brood.
In fact, this Brood dress was pretty much the only support the actress got as she attended a screening of her latest flick, The Perks of Being a Wallflower. For the record, that flap over her shoulder is not a sleeve, it's more like a pleated awning that just sits on top, looking expensive.