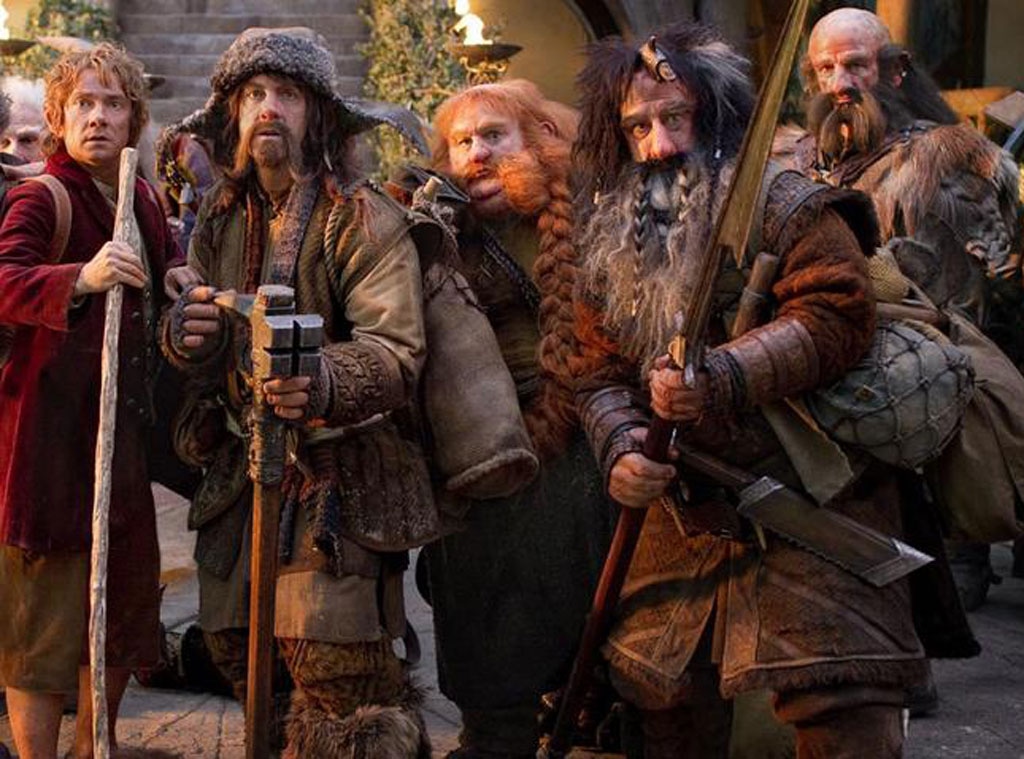 Warner Bros. Pictures
We're used to getting our sneak peeks of Middle Earth in bits and pieces—four new seconds of footage here, the name of one of the sequels there—but today is a full on smörgåsbord of Hobbit photos. And it certainly will satisfy Lord of the Rings fans.
So what's included in the latest batch of pictures released from The Hobbit: An Unexpected Journey, the Peter Jackson-directed adaptation of J.R.R. Tolkien's classic novel. Dwarves—and lots of 'em
Along with their regal leader Gandalf (Sir Ian McKellen, of course), there's Bombur (our favorite! Played by Stephen Hunter), Balin and his fabulous facial hair (Ken Stott), Nori with those fierce braids (Jed Brophy) and plenty more.
And the dwarves are singing and dancing and kicking some butt in stills from the film, which will hit theaters Dec. 14, 2012.