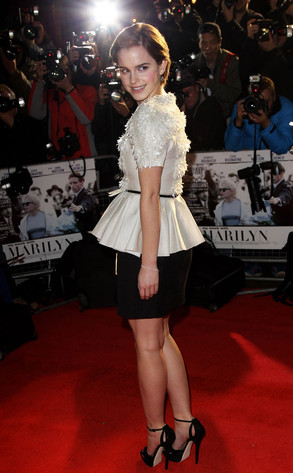 Dave Hogan/Getty Images
The more we see and hear about a post-Harry Potter Emma Watson, the more excited we get about the 22-year-old starlet's future.
Her upcoming flick Perks of Being a Wallflower includes what will likely be a very memorable scene—she and her costars reenact portions of the Rocky Horror Picture Show.
"We sat around in those Rocky Horror outfits for like four days—just like everything hanging out," Mae Whitman, the Parenthood star who plays Mary Elizabeth in Perks, told me at the Hit & Run premiere. "I wouldn't say it's too risqué, but it's definitely more Hermione than you've ever seen before."