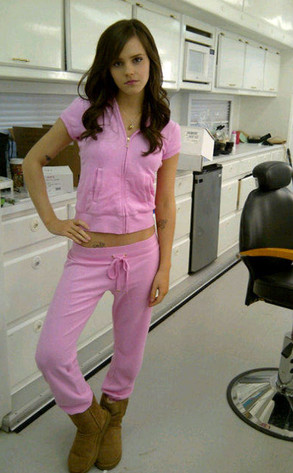 Twitter
Adiós, Hermoine Granger! Emma Watson's upcoming character in The Bling Ring certainly isn't winning any merit points for Team Gryffindor.
We caught up with Watson's onscreen mama, Leslie Mann, at the premiere of the claymation scarefest ParaNorman last weekend and asked her just how naughty Emma's character Nicki (presumably based off the actual Bling Ring's Alexis Neiers) gets.
"Bad!" Leslie responded instantly before pausing, "I don't know what I'm allowed to say."