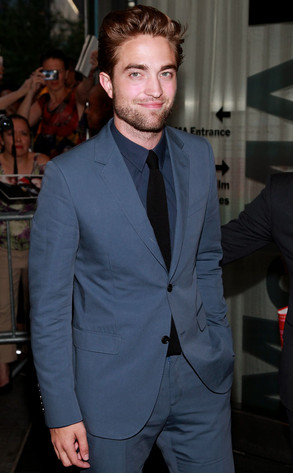 Taylor Hill/FilmMagic
What cheating scandal?
Judging from his jam-packed schedule, Robert Pattinson isn't letting Kristen Stewart's jaw-dropping infidelities trample his plans as he charges full speed ahead to promote his new flick Cosmopolis.
Indeed, within the last two days, the dashing Brit has stepped out for the film's NYC premiere, had breakup ice cream with Jon Stewart and rang the opening bell at the New York Stock Exchange.
But that doesn't mean the rabid media scrunity in the wake of K.Stew's affair isn't gnawing away him.