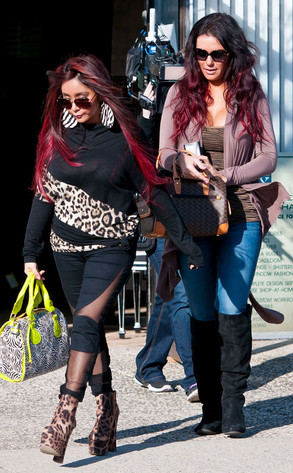 PacificCoastNews.com
Snooki and JWoww aren't welcome everywhere on the Jersey shore.
The Point Pleasant Beach Council unanimously voted against a request to tape the girls' Jersey Shore spinoff in their town. Toms River also turned down a request for Snooki & JWoww to film there during its second season. (The first season of the show was taped in Jersey City.)
Although it doesn't have a location yet, season two of Snooki & JWoww should be entertaining. "It would probably be up to my labor and [my baby] being born," Snooki recently told E! News.