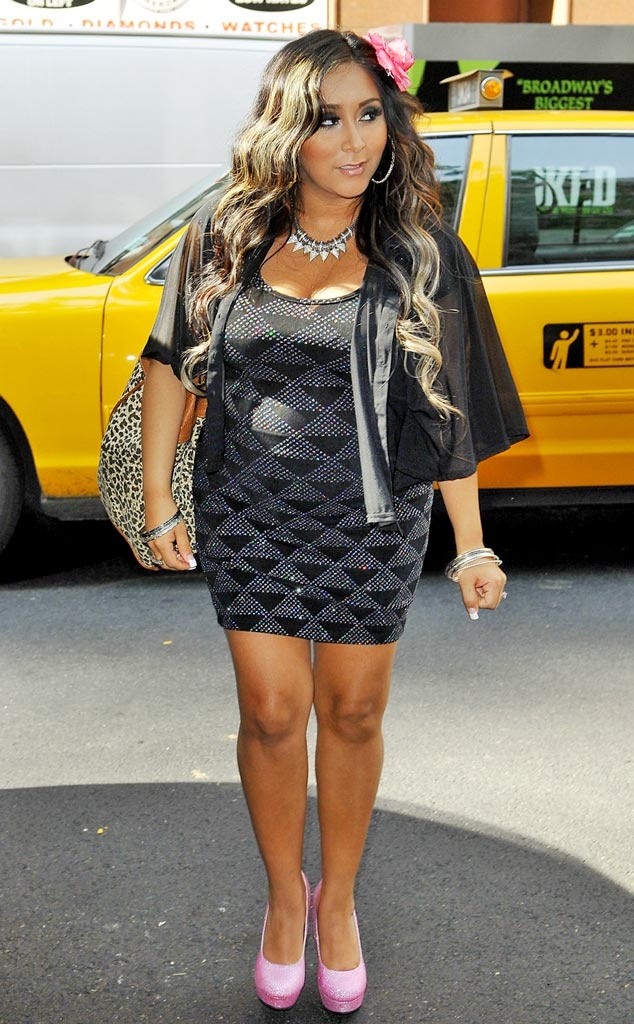 Enrique Rc, PacificCoastNews.com
Snooki is going to let cameras roll on her giving birth.
But not for any reality TV shows.
The mommy-to-be and Jersey Shore star says she and fiancé Jionni LaValle will film their son Lorenzo's arrival, but it will not be for public viewing.
"Jionni doesn't want that," Snookers tells me. "He wants it to be private and I totally respect him for that. But I'm going to record it for myself because I want to remember that moment. And I want to show Lorenzo when he's like 16 in front of all his friends and embarrass him."
Snooki, who is due in about six weeks, also hopes MTV will greenlight a second season of Snooki and JWoww, which would likely center around—what else?—the former party queen becoming a first-time mom.
With a little one on the way, her reality TV career still in full swing and a branding empire that's booming, Snooki hasn't even started planning for their wedding. She's thinking they won't get hitched until fall 2013.
"I'm getting a regular white dress, but the bridesmaids will be in leopard," Snooki said. "The reception will be white and animal prints."
There will probably be more baby making. Snooki, who also just released her new game app Snooki Bling Bling, wants four kids.
And speaking of making babies, Snooki admits she hasn't been her usual frisky self during the pregnancy. "We don't have a sex life," she said. "It's weird and it's just very uncomfortable."