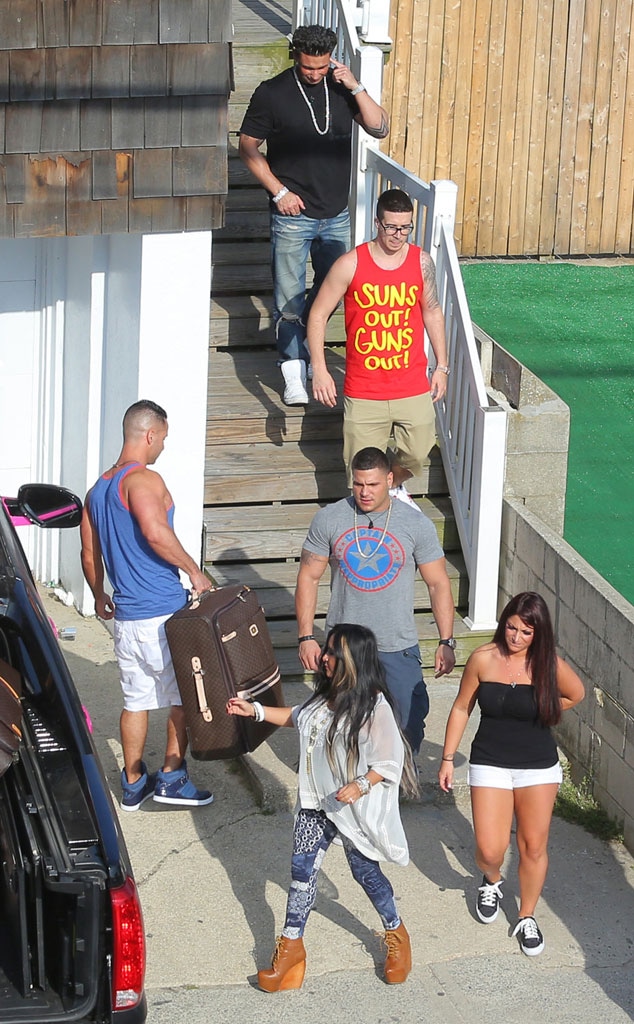 Prahl/Rocke Splash News
It's GTL time, Jersey Shore fans!
MTV just announced that Snooki, Mike "The Situation" Sorrentino and the rest of the gang are returning to a TV near you when season six of the hit reality series premieres on Thursday, Oct. 4.
And that's not the only good guido news.
Jersey Shore spinoff Snooki & JWoww has been renewed for a second season as well.
So what can fans expect to see next from the dynamic duo? "It would probably be up to my labor and [my baby] being born," pregnant Snooki recently told us of season two of the show.
But don't except a front row seat when the pint-sized poofhead gives birth to her and fiancé Jionni LaValle's baby.
"Jionni doesn't want that," Snookers said. "He wants it to be private and I totally respect him for that. But I'm going to record it for myself because I want to remember that moment. And I want to show Lorenzo when he's like 16 in front of all his friends and embarrass him."
As for Jersey Shore, season six will follow the gang returning to Seaside Heights where they will be living—and partying—without preggers Snooki in the house. The mommy-to-be got her very own pad next door to her pals.
"It was awesome," Snooki told us. "I didn't want to be sleeping and then they come home at 5 in the morning drunk, going crazy. I need my sleep because I get so tired. So I just got the place so I could sleep and shower, and then the whole rest of the time I was over there."