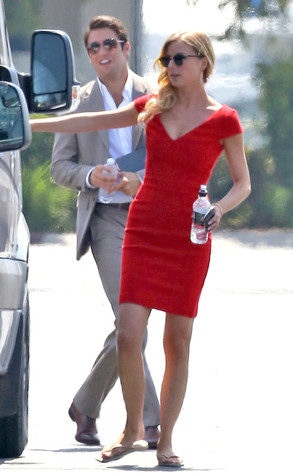 AKM-GSI
Our Revenge sources are spilling exclusive details on season two's mysterious "big event" and suffice to say, as überfans, we are terrified. And intrigued! But mostly…terrified. ABC's addictive drama just started filming the second season this week, and at least one much-loved character is going down.
Here are seven clues you need to know:
1. Just like last year, season two will open with a "big event" that is both shocking and devastating. (Last year, it was the dead body on the beach. 'Member that fun little ditty?) Then in subsequent (multiple) episodes, they'll flash back in time showing what lead up to that event.