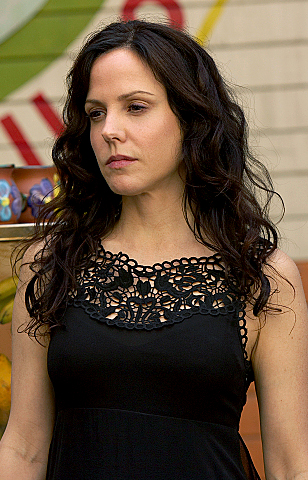 Sonja Flemming/Showtime
Don't expect Nancy Botwin and the gang to live happily ever after, Weeds fans.
The critically acclaimed Showtime comedy is wrapping up production on its eighth—and last—season this week, and the cast met with reporters to give scoop on the very end.
"I just cried when I read it," Mary-Louise Parker said of the final script. "It was beautiful. I don't know that it was really satisfying except that it was an end. She [creator Jenji Kohan] managed to bring things together in a way that isn't necessarily a happily-ever-after thing, but there is hope. There is benediction. The finale is beautifully written and I hope that it lives up to what she wrote."