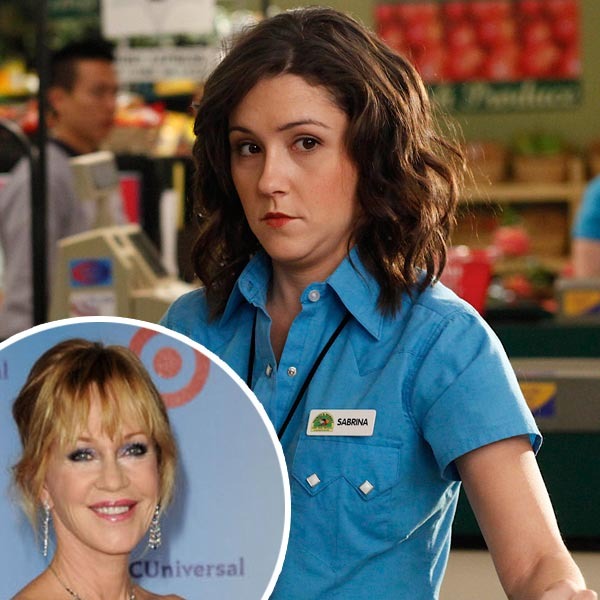 Greg Gayne/Fox; Valerie Macon/Getty Images
UPDATE: Fox has confirmed that Melanie Griffith will guest star in the season-three premiere of Raising Hope. Also appearing in the episode? Griffith's mom Tippi Hedren!
Whoa, momma!
Not only will we be meeting Sabrina's mom on the upcoming third season of Raising Hope, but the woman who has been cast in the part is quite the blonde bombshell.
Sources confirm to us exclusively that Melanie Griffith is in final talks to play Shannon Woodward's mom on this season of the Fox comedy hit.
Details on the role are scarce, but Griffith, who most recently starred in the play No Way Around But Through, will be around for multiple episodes. And since we know that Sabrina comes from a rich family, we hope to see Griffith's character in full on spoiled housewife mode.
Fox has no comment on the casting at this time.
What do you think of Melanie Griffith playing Sabrina's mom?
(Originally published: Mon., Jul. 30, 2012 1:18 PM PDT)