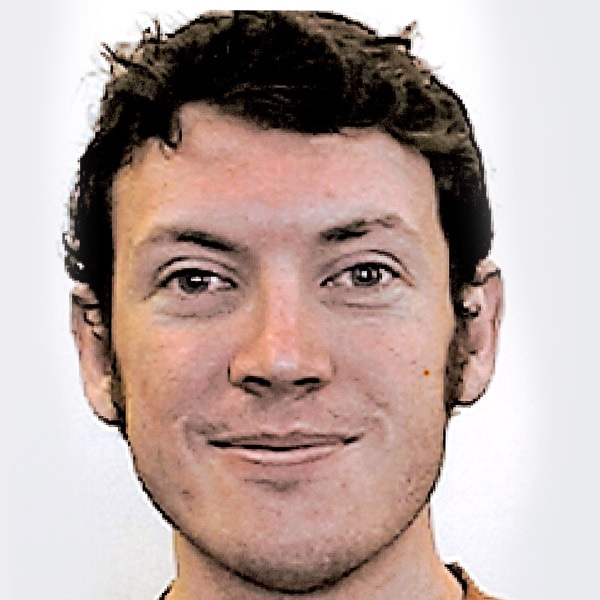 Splash
As night fell on Aurora, Colo., following a shooting rampage at a movie theater that left 12 people dead, police continue to investigate suspect James Holmes and provide assistance to the victims and their loved ones.
After reducing the number of casualties by one, from 71 to 70 (58 instead of 59 injured), Aurora Police Chief Daniel Oates announced at a press conference tonight that the bodies of the 10 people who died at the Century 16 multiplex have been removed from the scene. Two others died at area hospitals earlier today.
Holmes was taken into custody roughly 10 minutes after allegedly opening fire with an assault rifle at around 12:30 a.m. Mountain Time, 25 minutes into a packed 12:05 a.m. screening of The Dark Knight Rises.
Oates then shed light on how Holmes came to be in possession of the rifle, shotgun and two handguns, one of which was found in his vehicle after the shooting.
The 24-year-old, originally from Riverside, Calif., legally purchased four guns during the past 60 days from local shops, as well as multiple magazines—each one holding up to 100 rounds, for a total of 6,000 rounds of ammunition—off the Internet.
Neighbors say he lived alone and kept to himself, Oates said. Holmes, who had been a graduate student in the neurosciences department at the University of Colorado since June 2011, recently left the school via "voluntary separation."
Meanwhile, according to Oates, authorities are still trying to defuse a complicated incendiary device they discovered in Holmes' apartment, the likes of which, the police chief told reporters, he had never seen.
The bomb squad has suspended efforts for the night but will redouble their efforts tomorrow. Holmes' apartment building and four others have been evacuated in the meantime.
Holmes has obtained a lawyer and is due in court Monday at 8:30 a.m. Until then, Oates said, he remains locked up in Arapahoe County Jail and his mug shot is not being released at this time for investigative purposes.
The chief said that his department and other government agencies met with 70 people who have not yet accounted for loved ones who have been missing since the shooting; therefore, they are not releasing a full list of fatalities until after the families have been notified.
It turns out a few injuries were suffered in the chaos following the shooting, though most were gunshot wounds, Oates said. One person in an adjacent theater was also shot.
As of 3:30 p.m., 30 people remained hospitalized, 11 in critical condition.
Four theaters in Aurora are showing The Dark Knight Rises and there is an increased security presence at all of them, Oates concluded. A prayer vigil is planned for Sunday at 6:30 p.m. at the Aurora Municipal Center.
As the shows go on, Warner Bros. also announced tonight that it will hold off on releasing data regarding The Dark Knight Rises' weekend box office, numbers that in a normal situation the studio—as well as analysts, the media and rival studios—would have been itching to process.
"Out of respect for the victims and their families, Warner Bros. Pictures will not be reporting box office numbers for The Dark Knight Rises throughout the weekend. Box office numbers will be released on Monday," the studio said in a statement to E! News.
—Reporting by Holly Passalaqua