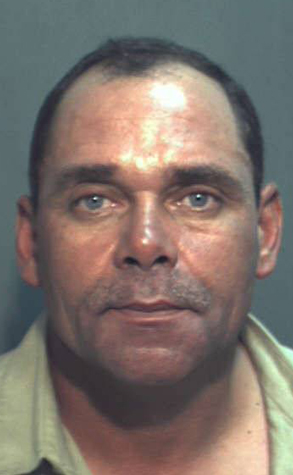 Orange County (Fla.) Sheriff
Swamp People's bad luck continues.
A month after alligator hunter Mitchell Guist died of an apparent heart attack, Joe LaFont—better known as Trapper Joe on the History Channel series—was arrested on suspicion of domestic violence against his girlfriend.
According to the arrest report obtained by E! News, LaFont hit her in the chest and attempted to burn her arm with a lit cigarette during an argument outside of a Lake Buena Vista, Fla., hotel.