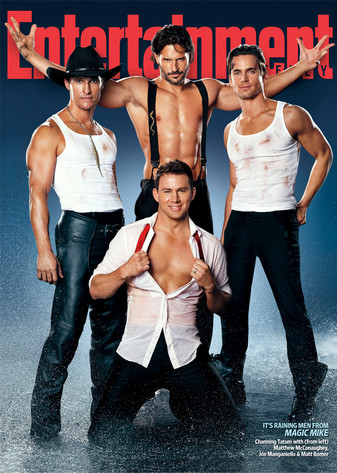 Ew.com
Look alive, Matt Bomer fans: Our fave blue-eyed beauty and his bulging biceps (natch) are finally getting some long overdue Magic Mike loving.
Because Matty—along with costars Matthew McConaughey, Channing Tatum and Joe Manganiello—appear on the cover of Entertainment Weekly in their full stripper glory, complete with leather pants, tank tops (or no tops) and muscles galore.
And the only thing better than the drool-worthy pics of the boys is the naughty dish they deliver inside. Like, say, when Mr. McConaughey had his thong torn off by a pack of ravenous women...