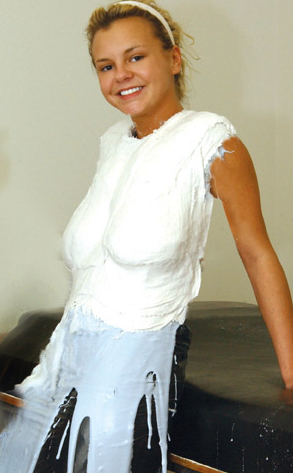 Topco Sales
Charlie Sheen's antics may have cost him a job, but it's gained one for his oft MIA No. 1 goddess Bree Olson.
E! News has exclusively learned that the former porn star, whose real name is Rachel Oberlin, is set to make her big screen debut in Mancation, a new indie comedy that costars Joey Fatone. Well, they can't all start at the top of the A-list, right?
"Bree has committed to the film," Olson's rep tells E! News.
In any case, while the film is being touted as Bree's first non-adult film role, we've received a copy of the script and, well, let's just say she's not exactly veering all that far from her comfort zone, as there's no shortage of adult activity in Bree's scenes.