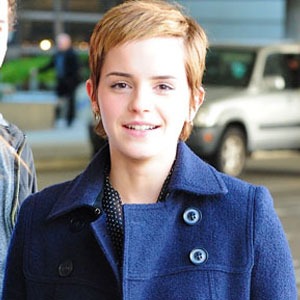 National Photo Group
Hermione has her hands full.
So much so that her real-life alter ego, Emma Watson, has decided to take a bit of a breather when it comes to hitting the books at Brown University.
"Hi everyone. As you know, I love Brown and I love studying pretty much more than anything," the cute coed wrote on her personal site this morning. "But recently I've had so much to juggle that being a student AND fulfilling my other commitments has become a little impossible.
"I've decided to take a bit of time off to completely finish my work on Harry Potter (the last one comes out this summer) and to focus on my other professional and acting projects. I will still be working towards my degree... it's just going to take me a semester or two longer than I thought.
"Hope you are all well! Thank you for all your continuing support."
No problem, Em. Just as long as you don't forget us around the holidays.
Watson's announcement comes just days after it was revealed that she would be teaming up with Alberta Ferretti on an eco-friendly clothing line.