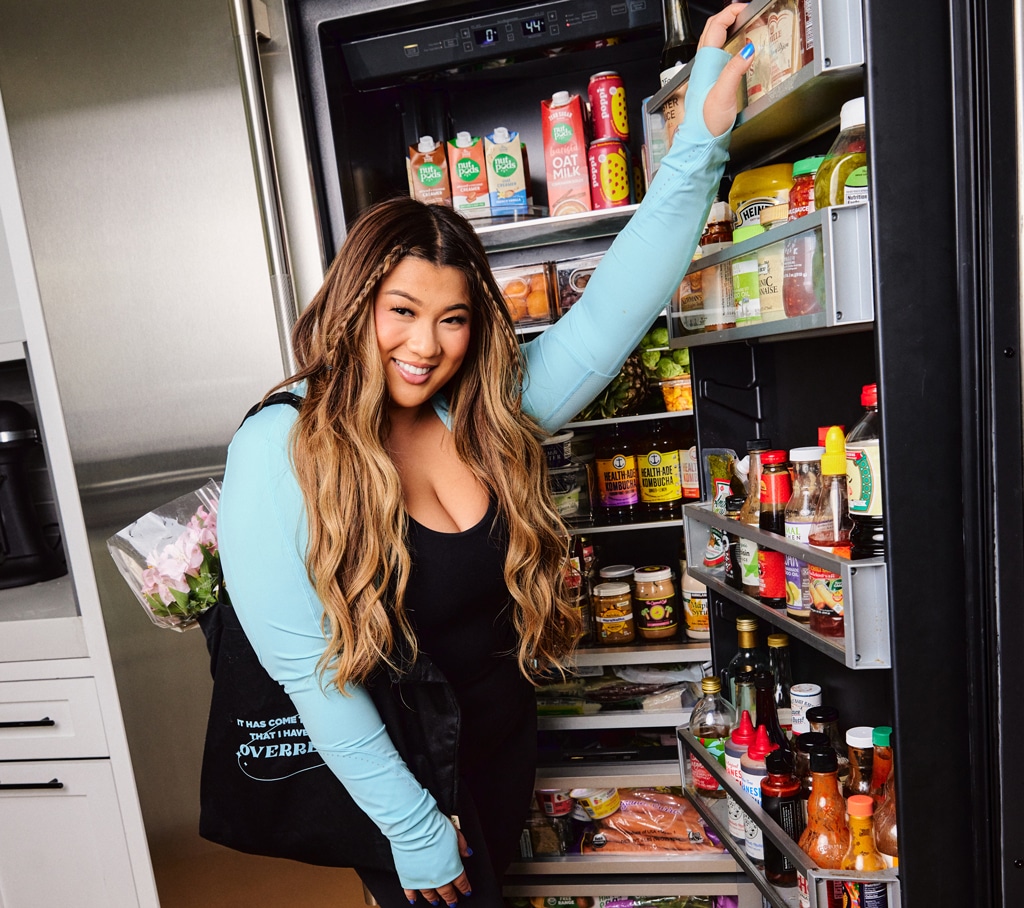 Jesse Tam
We interviewed Remi Cruz because we think you'll like her picks at these prices. E! has affiliate relationships, so we may get a commission if you purchase something through our links. Items are sold by the retailer, not E!. Prices are accurate as of publish time.
Remi Cruz is a household name when it comes to lifestyle content creation. Also known as Miss Remi Ashten, she has gained over 5 million followers across her social media platforms. This Webby Award-winning creator is huge on fashion, beauty, travel, and, most especially, cooking. 
On her popular YouTube channel, Remi frequently posts videos called "Cooking with Remi" to showcase her skills as a self-taught chef and share home-made meals. She also has a website by the same name which "serves as a hub for followable recipes for everyday meals, Korean classics, drunk favorites, and junk food alternatives." 
So if you want to step up your game in the kitchen, Miss Remi Ashten is the perfect person to get some advice from. Remi gave us a few of her favorite kitchen gadgets and must-haves that are going to make cooking easier and your meals tastier. From her favorite air fryer to a dutch oven dupe, you don't want to miss Remi's picks.
Wusthof Classic 8" Chef's Knife
E!: What's your most practical kitchen must-have?
RC: My most practical kitchen must-have would be a good chef's knife. A good chef knife can do it all, and is a worthy investment in anyone's kitchen. I invested in a Wustöf chef's knife last year, and it is always my go-to when cooking absolutely anything in the kitchen!
Caraway Cookware Set
E!: What's one expensive kitchen essential you should always buy on sale? 
RC: One expensive kitchen essential that I always love to buy on sale is a good set of pots and pans. I'm a big non-stick pan fan and a good set can get expensive very quickly. I love how cute and functional Caraway and Our Place pots and pans are! They make cooking so easy, fun, and are great decor in your kitchen!
This Caraway Cookware Set is available in 13 colors and has over 36,000 5-star ratings. 
OXO Good Grips Large Salad Spinner
E!: What's one kitchen gadget under $50 that you think everyone should have? 
RC: One kitchen gadget under $50 that I think everyone should have is a salad spinner. I was introduced to a salad spinner a couple years ago, and it has completely changed my experience with produce. I love gardening and getting produce from the farmers market, and a salad spinner makes cleaning all my produce so much easier and cuts down so much prep time for me. The OXO salad spinner works so well and is a huge staple for me.
This salad spinner is a best-selling item on Amazon with 28,000+ 5-star reviews. 
Chosen Foods 100% Pure Avocado Oil Spray
E!: Is there an inexpensive essential that you keep re-buying for your kitchen?
RC: One inexpensive essential that I keep re-buying in my kitchen is Chosen Foods Avocado Oil Sprays. I use Avocado Oil spray for pretty much all my cooking and when developing recipes for Cooking with Remi. From making fries in the air fryer, to frying eggs for breakfast, to baking brownies in the oven the Chosen Foods Avocado Oil sprays are my go to to ensure all my food doesn't stick. I love their original on an everyday basis, but I especially love their Garlic Avocado Oil spray to add a little extra flavor to my dishes.
Crock Pot Artisan 7 Quart Round Cast Iron Dutch Oven
E!: Is there an inexpensive kitchen dupe you love that you've seen for a much higher price elsewhere?
RC: An inexpensive kitchen dupe that I love that I've seen for a much higher price is a dutch oven from Target. I'm a huge dutch oven fan! I love using it for soups, stews, boiling pasta, and everything else in between. There are so many great dutch ovens out there, ranging in price from super expensive to inexpensive. At the end of the day, there are tons of dupes that provide the same great ability to make an amazing dish and level up your cooking!
This highly-rated pot is also available in 8 colors on Amazon. 
What's in Remi Cruz's Kitchen?
Cosori Pro II 5.8qt Smart Air Fryer
"I am the biggest air fryer fan! I know they sometimes get a bad rap, but I truly love how easy they are to use and how it can make anyone a cook. I love how convenient it makes cooking, and especially love how delicious it makes leftovers. I've done my research and tried tons of brands, but I always come back to this Cosori one. It's so easy to clean, and can cook everything from salmon, to chicken wings, to vegetables perfectly!"
THE HOME EDIT Large Berry Bin Clear
"I'm big into organization, especially in my fridge. Nothing makes me happier than when I open up my fridge to a beautiful and clean organizational display. It's like art to me! I love these Home Edit bins because they make organizing so easy, aesthetically pleasing, and most importantly keep my produce nice and fresh! During the summer, I love going to the farmers market and getting tons of fresh strawberries. When I get home, I clean them and store them in my berry bin to keep them easily accessible and fresh all week long."
Vollum Citrus Squeezer Aluminum Manual Juicer
"This citrus press is an absolute game changer in the kitchen! I am a huge citrus fan and use this on an everyday basis. From making hot lemon water in the morning, to squeezing limes for a delicious margarita, this is perfect to ensure you get every drop out of all of your citrus."
OXO VBlade Mandoline Slicer
"I love this mandolin to make chopping significantly easier in the kitchen! It makes meal prepping an absolute breeze and is my favorite tool to make some of my favorite dishes. During the summer, all of my friends beg for my French Onion Dip for every occasion that I created for my Cooking with Remi YouTube/IG series, and this tool makes it so easy to get a ton of uniform slices!"
Zojirushi Neuro Fuzzy 5.5-Cup Premium White Rice Cooker
"This is the absolute best rice cooker I have ever tried! Rice is such a huge staple in all Asian cooking, and a good rice cooker is such an integral part of Asian kitchen. This is the same rice cooker that my mom used growing up, and was one of the first kitchen appliances I bought myself when I moved out on my own. It makes perfect rice every single time, and the little jingle it plays when the rice is done is always the perfect wave of nostalgia."
Beast Health Blender
"This blender has quickly become my absolute favorite. It's small, but mighty! I love the different attachments it comes with, but my most used is just the standard cup attachment. It's so convenient to throw all my morning smoothie ingredients in it, blend, and take it on the go."