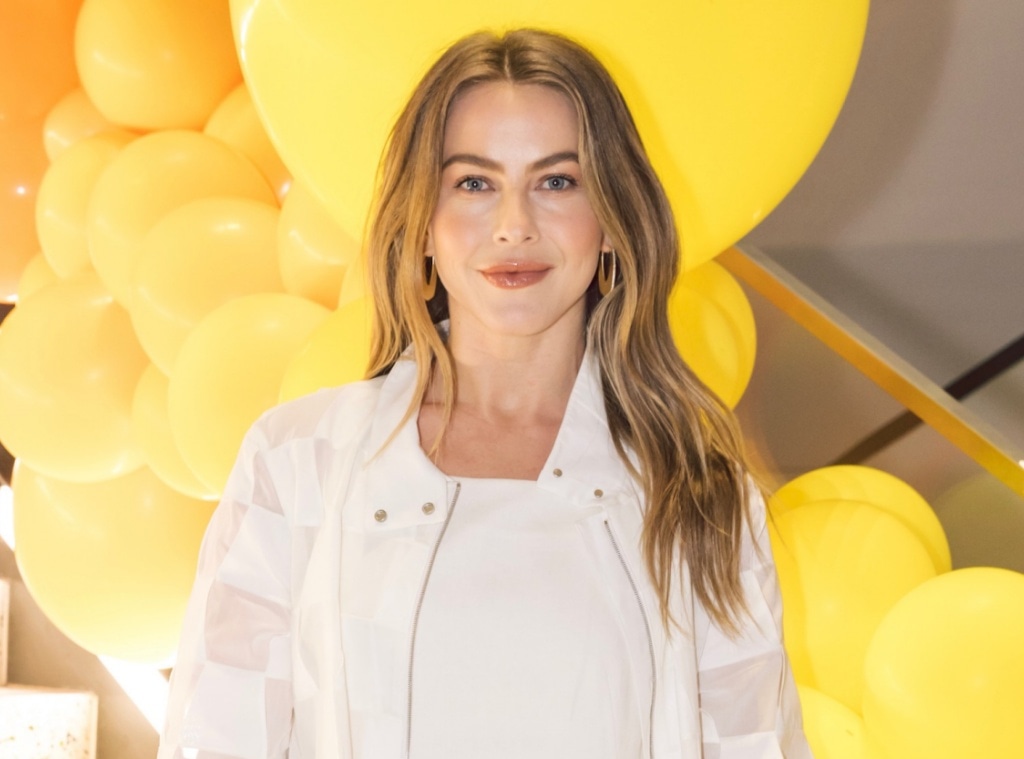 Chris Lammert
We interviewed Julianne Hough because we think you'll like her picks. Some of the products shown are from a brand she is paid to endorse. E! has affiliate relationships, so we may get a commission if you purchase something through our links. Items are sold by the retailer, not E!. Prices are accurate as of publish time.
When it comes to gift giving, you can never go wrong with jewelry.
So says Julianne Hough who is always looking for heartfelt, meaningful presents to give to family and close friends when it matters most. 
"I think jewelry gifts are thoughtful for any occasion because they are staple pieces that represent a special moment in time," the Dancing With the Stars pro told E! News. "You can always look back on them to commemorate an experience and a memory."
Julianne is particularly a fan of Kendra Scott and her designs. Last month, the actress attended the inaugural Dream to Venture event, an evening filled with inspiring content shining a spotlight on the path to becoming a woman in entrepreneurship.
At the event, Kendra Scott committed a corporate and personal philanthropic investment of $13.25 million to The University of Texas at Austin that will expand entrepreneurship offerings at UT to help more than 24,000 women pursue their business aspirations in the coming decade.
"I admire Kendra most for her integrity, kindness and grit," Julianne said. "The idea that she believes anything is possible is something that I also value greatly."
She added, "Her incredible philanthropic work of giving back and making sure that it is a huge part of her business is completely in alignment with the kind of woman that I want to be."
Keep reading to see what Julianne recommends in the jewelry department for all the special events coming soon. 
Danielle Gold Convertible Link Earrings In Ivory Mother-Of-Pearl
Ari Heart Charm Necklace In 18k Gold Vermeil
Gift for Mother's Day: "The Ari heart necklace is perfect to show my love to mom on Mother's Day," Julianne said. 
Evans 18k Yellow Gold Vermeil Corded Bracelet
Gift for the Guy in Your Life: Yes, Kendra Scott has gifts for dudes too including necklaces, bracelets and rings. Julianne recommends the corded bracelet for a man in your life who deserves some appreciation. 
Andi Band Ring
Gift for Graduation: "The Andi band is the perfect graduation gift," Julianne proclaimed. "A token of a completely major part of your life and starting a brand new chapter."
Letter Coin Pendant Necklace In 18k Gold Vermeil
Gift for Your BFF Just Because: "I love this personalized gift for my BFF and surprising them with a little something special just because," Julianne said. Shoppers can choose any letter from the alphabet for a nice heartfelt touch. 
Fern Multi Strand Bracelet
Gift for Your Sister: "I love bracelets because you can always add to your bracelet collection," Julianne said. "I would send the Fern multi strand bracelets to all my sisters and friends."