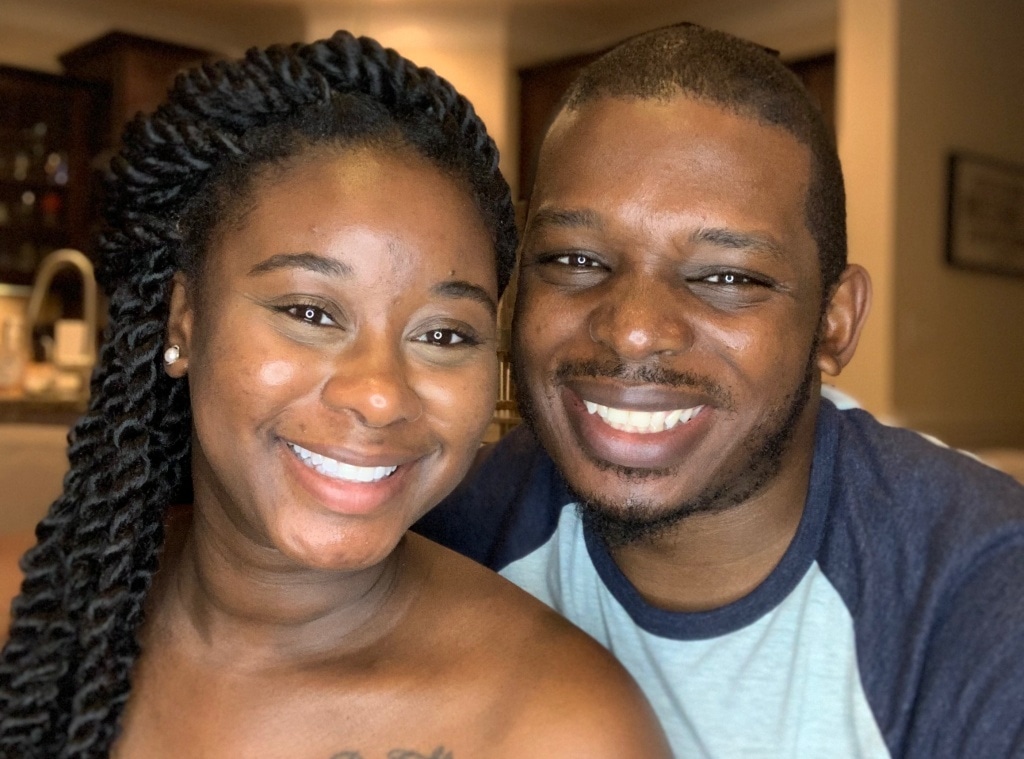 Kinetic Content
How sweet it is to be in love after getting Married at First Sight.
Less than two years ago, fans watched Greg Okotie and Deonna McNeill meet for the first time just moments before saying "I do." Fast-forward to today and the couple is expecting their first child together and proving Lifetime's unique experiment can be a success. 
"For me, I always went into the mindset that this was going to be my person," Deonna exclusively shared with E! News. "This is going to be it and I want to make sure that I put 110 percent in because I want to make sure that this works."
That commitment is put on display during season two of Married at First Sight: Couples Cam. Amid the coronavirus pandemic, Greg and Deonna—as well as 11 other couples from the franchise—safely documented their lives as husband and wife. For them, that meant sharing their journey to parenthood as they prepare to welcome a baby.
"I think Greg is going to be a great dad on an account of how he takes care of those around him," Deonna gushed to E! News. "He's very caring, has a huge heart and he really puts it out there on his sleeve."
Greg added, "Deonna is very nurturing. She's been a mother to everybody in her life—me included."
Watch:
E!'s Famous Reality TV Families: Where Are They Now?
And while the pandemic has made it difficult for Deonna to interact with other moms-to-be, she has found support with fellow Married at First Sight: Couples Cam stars who previously welcomed children. 
"I've gotten a better relationship with Danielle [Dodd], Shawniece [Jackson-Pierre], Ashley [Petta] and Jamie [Otis Hehner]," she shared. "They've given me advice and I've touched base with them. With me being the new girl on the block with the baby, I've been accepting all of the advice from the other moms."
While fans will have to stay tuned to find out the sex of their first child—lovingly referred to as "Baby O"—the couple can't help but look back on their unforgettable love story with gratitude.
"We're glad we get to share this part of our life with all of our fans because from day one, they've been nothing but pleasant," Greg reflected. "It's just been really nice to be able to share this piece of our lives with them."
Deonna added, "The thing that I'm most grateful for through the process would definitely be finding Greg. We are two peas in a pod. We are very similar and we're very different but we're like yin and yang and balance each other out very well. I'm glad we went through it and I found my forever person."
Keep scrolling to find out who else is appearing on Married at First Sight: Couples Cam.
Married at First Sight: Couples Cam (produced by Kinetic Content) airs Thursday nights at 8 p.m. only on Lifetime.