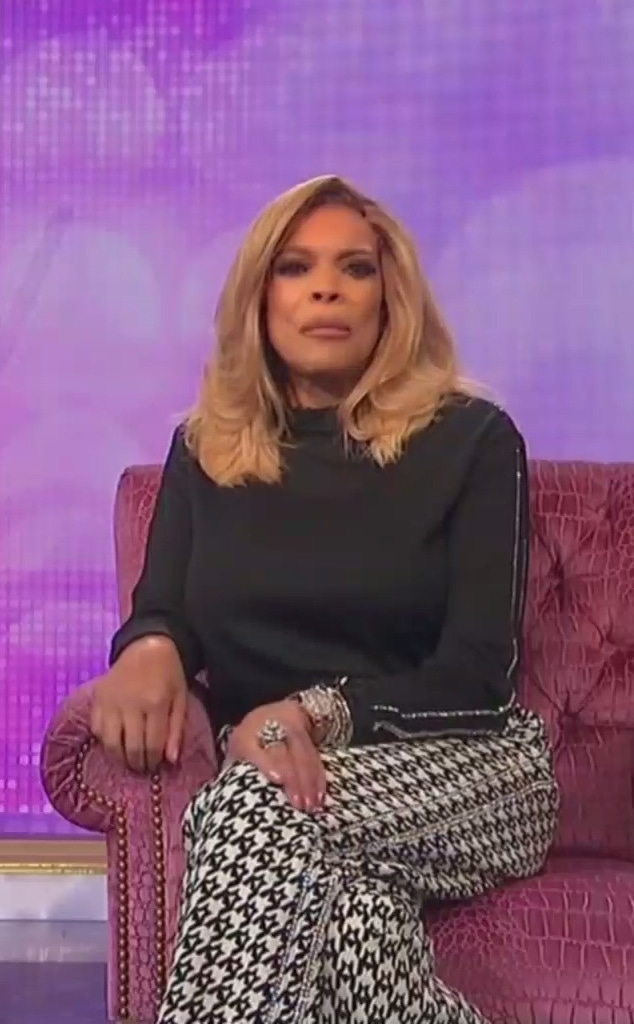 Fox
Wendy Williams has a message for her fans.
The 56-year-old host spoke candidly to her viewers during the Oct. 26 episode of The Wendy Williams Show.
"I always say I love you for watching because I really, really do," she said. "You know, I come here every day and I try to do the best that I can for you. I appreciate you watching, but it's, you know, even after all of these years, it's still work. You know, an effort put in for the hour that I'm out here with you."
While Williams acknowledged she isn't perfect, she also made it clear she's "not a perfectionist."
"But I do appreciate you putting in the effort to watch us and I…I love entertaining you, you know?" she continued. "It's not easy. It is not easy. You're a tough crowd." 
Williams didn't give a reason for her address. However, it came a day after media account @thejasminebrand posted a screenshot of an Instagram comment purportedly shared by Williams' former DJ, DJ Boof.
Per the post, follower @yerebanks had claimed that Williams needed to stop her show and "seriously get help." Another commenter, @1bev, then alleged Williams doesn't listen to her team and suggested it's "probably why DJBouf [sic] left the show."
"Yup exactly and it will all come out," Boof replied, per the photo. "Y'all have no idea what's really going on and everyone there is afraid to speak up because they don't wanna lose their jobs.. this is going to play out bad..I feel sorry for the workers and victims. Have a blessed day."
Watch:
Wendy Williams Celebrates Star on the Hollywood Walk of Fame
Fans raised questions after the Oct. 23 episode of The Wendy Williams Show, during which Williams mispronounced Adele's name and repeatedly paused throughout her segment.  
One commenter on her official YouTube channel stated, "I'd rather they put on a rerun episode today instead of seeing Wendy like this."
Added another, "I honestly feel sorry for her."
E! News has reached out to a rep from The Wendy Williams Show and has not heard back.