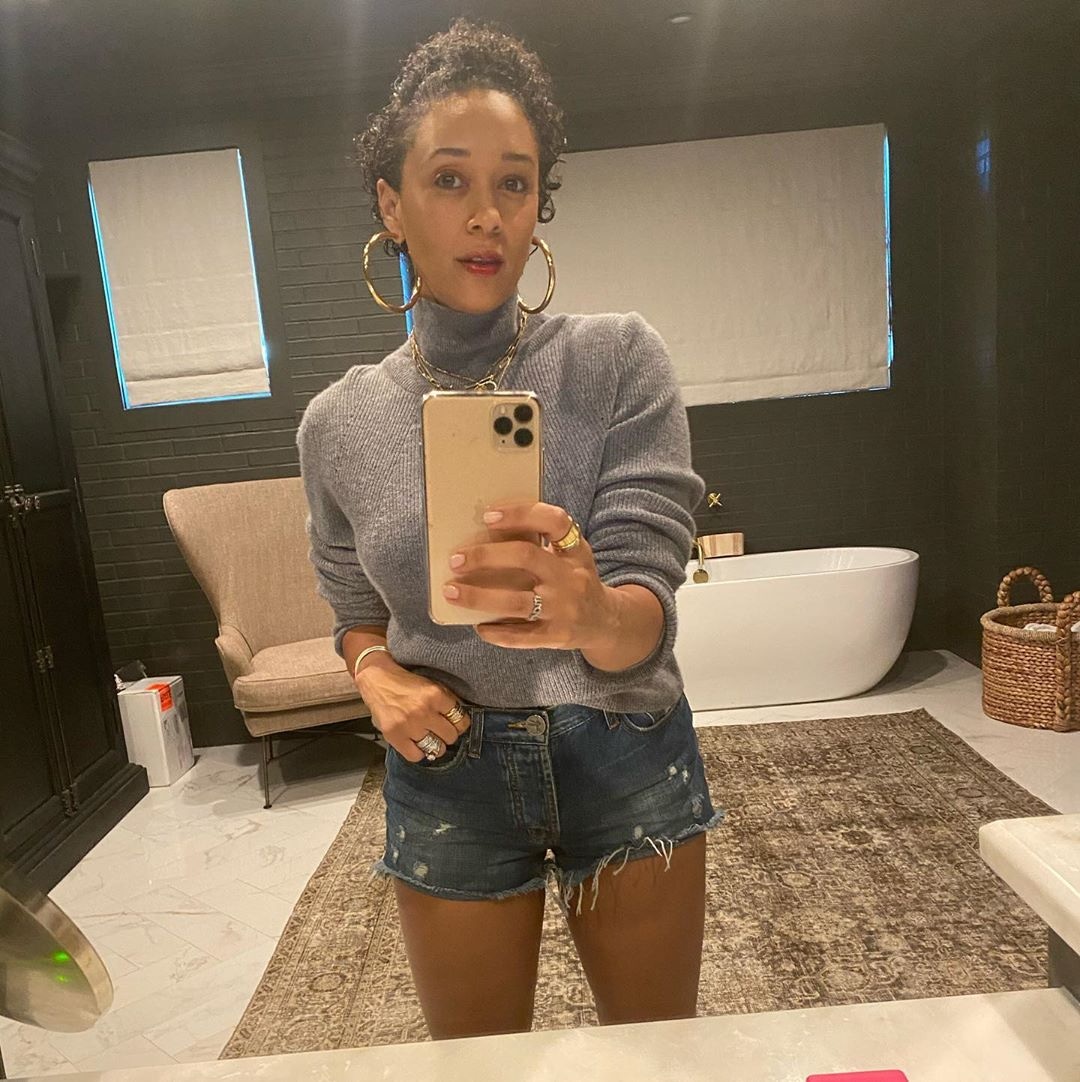 Instagram
Slow and steady wins the race. 
Two years after giving birth to daughter Cairo, Tia Mowry revealed she's lost an impressive 68 pounds. The secret to Tia's postpartum weight loss? Don't rush the process.
"I've lost to date 68 pounds since giving birth to my daughter," the Sister, Sister star captioned an Instagram selfie on Tuesday, Aug. 24. "I'm very proud that I did it my way and in my time. I didn't feel rushed to snap back. I enjoyed breast feeding and spending quality time with #cairo and my son #cree."
And for those new moms struggling with the number on the scale, Tia has some sage advice. 
"To all the women who are feeling pressured after birth. Do YOU! Do what makes YOU proud and do it in YOUR time. Not anyone else's," she wrote. 
In the snapshot, the 42-year-old showed off her svelte physique in a turtleneck sweater and denim short-shorts. 
Feeling her best from the inside out has always been Tia's goal since welcoming baby No. 2, and in a 2018 interview with E! News she expanded on that philosophy. 
"It's not about trying to look great," she shared at the time, "It's about trying to feel great. And if that takes five to six months to a year to feel like myself, then so be it."
Watch:
Tia Mowry Is Okay If She Doesn't Lose Her Baby Weight Fast
Tia added, "I'm just really taking my time, and I really want to be an example out there for women. It's OK if you don't lose weight fast or rather quickly. It's OK if you still have a belly bump. That's what happens. It's natural. It's normal. You don't have to kill yourself trying to get to some place that takes time. I'm about focusing on my babies and enjoying her growth."
In addition to raising baby Cairo, Tia and husband Cory Hardrict are also proud parents to 9-year-old Cree Hardrict.
Tia reflected on the joys of motherhood and her kids' bond in a recent Instagram post, writing, "Seeing the #love that these two have for each other. It's so #beautiful to witness. Puts the biggest smile on my face and just melts my heart. #cree you are such an incredible big brother to your sister. The way #cairo smiles and #laughs is priceless."