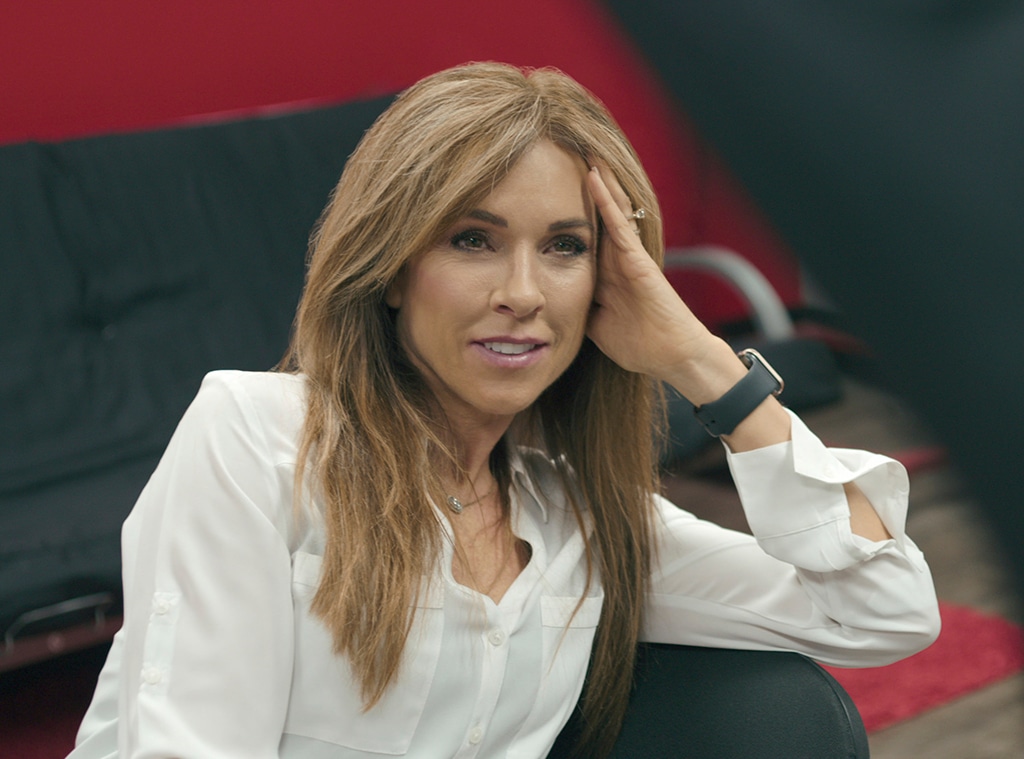 Netflix
In it to win it!
The Navarro College cheerleading team has set their sights on a new trophy: An Emmy Award. 
On Tuesday, July 28, the 2020 Emmy nominations were finally announced during a virtual event. While pop culture lovers expected television shows like Watchmen, The Handmaid's Tale and Stranger Things to make the cut, there's was one series on the list that took everyone by surprise.
It was none other than Netflix's Cheer. The docuseries, which released to much acclaim in January 2020, earned not one, not two, but six nominations. 
That's right, the Navarro College co-ed cheerleading team is playing with the Hollywood big leagues, and they couldn't be more excited about their latest achievement.
Navarro College's head cheerleading coach, Monica Aldama, spoke to E! News about her and the team's reaction to their Emmy nominations, their upcoming 2021 season, what the team is up to now and so much more.
Read our interview with Monica, below!
Watch:
Netflix's "Cheer" Stars React to Daytona Cancellation
E! News: Congratulations! So how do you feel about the six Emmy nominations? And what was your reaction?
Monica Aldama: "Well, obviously, I'm so excited. This is, you know, not really the world that I'm familiar with. So even just the thought of having an Emmy nomination was exciting to me. And to actually get six is just crazy."
E! News: Have you been in touch with your team?
MA: "We have been talking through our Group Me. La'Darius said, 'You're all welcome' for his performances in Cheer for getting those Emmy nominations. [But] they're just having so much fun. These kids will make you smile when you're down no matter what. They're just so funny and so fun to be around. So we're just kind of cutting up and enjoying the moment right now."
E! News: Cheer not only became part of pop culture but it's now getting award recognition. Did you ever expect this to happen?
MA: "No, absolutely not. But as things progressed, and we started filming, I was just hopeful that people in our cheer community would watch it. Cheerleading has a little bit of a stigma to it. So I didn't know that people outside of cheerleading would be interested in watching it. But of course, when I was able to watch it, it's just such a beautifully told story. The crew did such an amazing job. And I think they deserve every single one of those awards that they're nominated for."
E! News: Sadly, competitive sports are completely different from what it was when Cheer was filmed. What has that change been like for you and the team?
MA: "It was devastating. We had worked so hard last year, and our competition was canceled just weeks before. And it was really tough on us. I literally took a whole week just to mourn the situation [and] allow myself to be sad about it. And then, just like with anything else, you pick yourself up and move forward."
E! News: Is the team preparing for the 2021 cheer season or do you have plans to hold off on things right now?
MA: "[I] started building the team for this year. Right now, the kids will be back next month. We are working really hard on ways that we're going to start practices off. We're having smaller groups work together to be as safe as possible. But to actually be here and start working towards something, whether it's just in small groups or whatever, we're just going to take it week by week and see how things go."
E! News: What has everyone been up to now? Have there any major updates or news from the team since the show?
MA: "Jerry, La'Darius, and Morgan, they all graduated and I was hoping to get to see them. We had actually moved our graduation to August, but they just canceled that, so I know they were planning on coming down for that. I'm going to have to figure out a different way to get to see them. Morgan's in Dallas, so I see her quite often because she's pretty close. And I know Jerry's working on different things, and I'll let him tell you all of those. I think everybody's just taking the opportunities that have come their way and trying to make sure they don't miss out on anything."
E! News: Would the cast do a routine during the Emmys this year?
MA: "You know what, I don't know. I don't know what's going to happen. But I think it's a great idea [laughs] so we'll see."
E! News: Any chance for Cheer Season 2?
MA: "I mean, we all need some Cheer in our life with everything that's going on. But I don't know anything about that. So I'm just going to enjoy Season 1 and all of the success that we're having, especially today."
This interview has been condensed and edited for clarity.