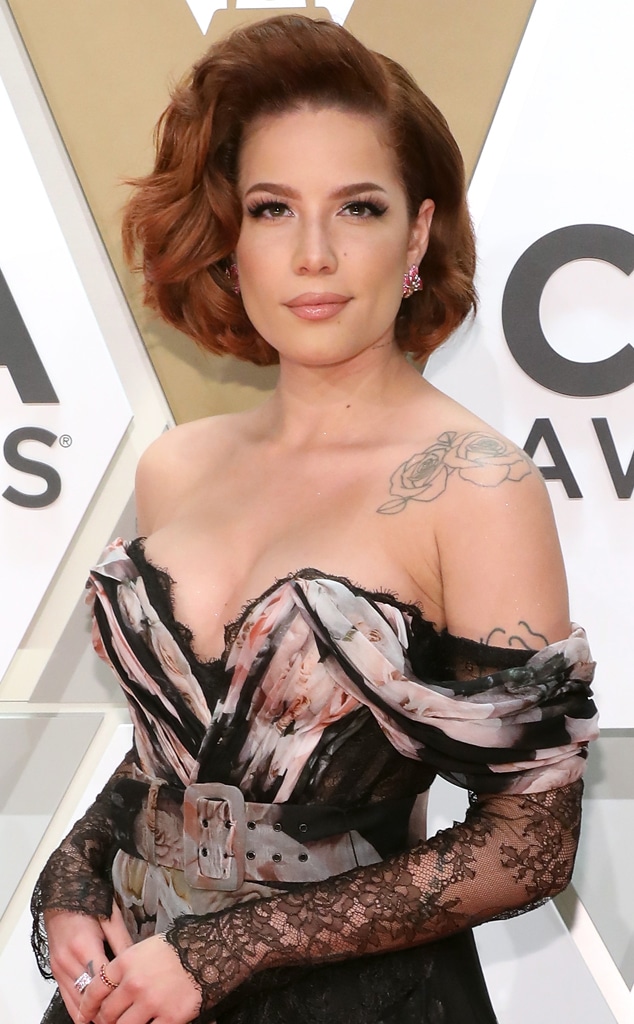 Taylor Hill/Getty Images
Halsey is one proud older sister.
Taking to Instagram, the "Without Me" singer paid tribute to her brother Sevian Frangipane and praised the way he's shown his support for the Black Lives Matter movement. 
"just want to take a minute to say how proud I am of my little brother @sevianfrangipane for finding his voice and being out protesting every single day," she shared, along with a picture of herself and Sevian from a protest. "keep your family close right now if you're lucky enough to have them to rely on."
As she continued, Halsey reminded her followers of the importance of being an ally during these times. "if you are NON-BLACK and: married to a black person, the parent of a black child, or the child of a black parent, or any other interfamilial relationship with a black person, then this is a time to let them talk when they feel like talking. listen and listen with love," she explained. "Don't assume they aren't upset because they haven't expressed issues or traumas in the past."
"A lot of repressed feelings and memories may be uncovered right now," she added. "Receive it with grace empathy and promise to learn or change where need be."
Following the death of George Floyd, Halsey has been using her platform to call for racial justice. In addition to providing resources to get involved on her social media, she has also been walking in several Black Lives Matter protests to help bring awareness to the cause.
On June 1, she opened up about her experience participating in a protest in Santa Monica, Calif., where she was photographed giving medical aid to fellow protesters who had been injured.
"do not underplay these rubber bullets bc you have been told they are 'not lethal,'" she wrote on Instagram. "I had to bandage a man who looked like his entire face had exploded today. So before you say, from the comfort of your home, that we're exaggerating, please consider the injuries some have suffered."
Watch:
Ariana Grande & More Protest Over George Floyd's Death
The "Bad At Love" singer also shared a list of essential items that protesters should bring with them, noting that they should come equipped with "alcohol, disinfectant, gauze for excessive bleeding, non stick gauze pads and medical tape, eye pads, butterfly bandages, cold packs, neosporin, bandage scissors, tweezers and ace bandages." 
"E! stands in solidarity with the black community against systemic racism and oppression experienced every day in America," the network said in a statement on May 31. "We owe it to our black staff, talent, production partners and viewers to demand change and accountability. To be silent is to be complicit. #BlackLivesMatter."