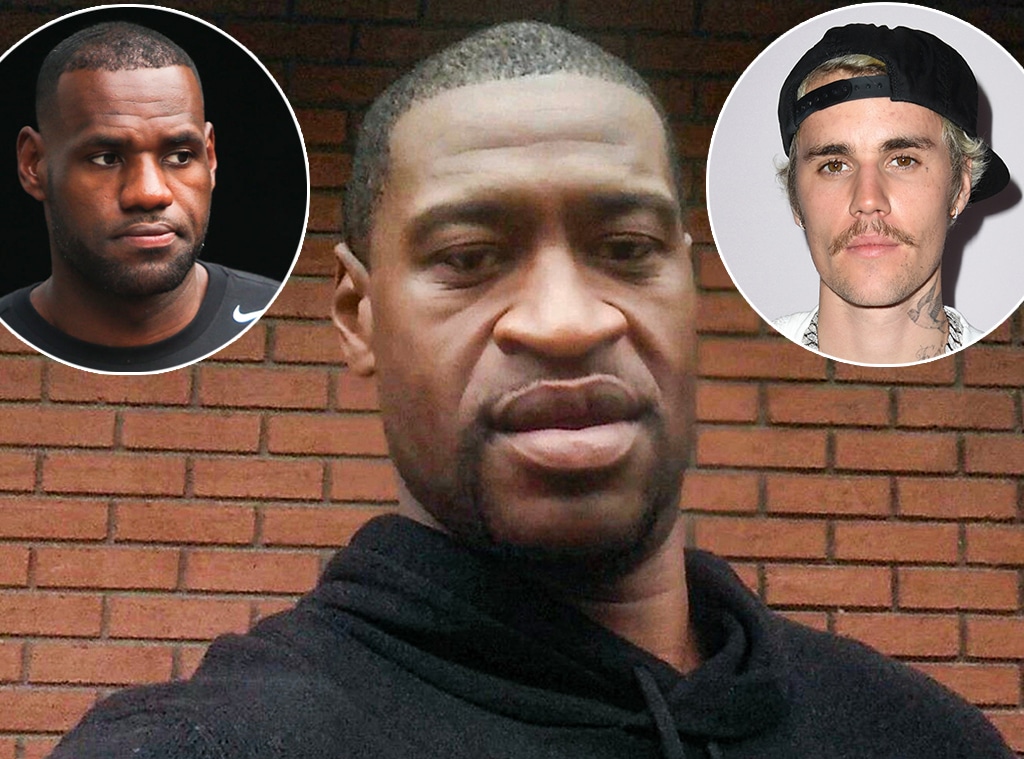 Ben Crump Law, Visual China Group via Getty Images/Visual China Group via Getty Images, Jon Kopaloff/Getty Images)
There is fierce outrage in Hollywood over the death of George Floyd. 
On Monday night, the 46-year-old Minnesota man was pronounced dead at a hospital after a white police officer pinned Floyd, a black man, to the ground by pressing his knee into Floyd's neck during his arrest. Bystander footage of the situation, which showed Floyd stating several times he could not breathe before appearing motionless with his eyes closed, has dominated social media this week, spurring outrage, protests and comparisons to Eric Garner, who also told officers at the time of his arrest that he couldn't breathe and died as a result of a police officer's chokehold in 2014. Floyd's official cause of death has not yet been released. 
"Being Black in America should not be a death sentence," Minneapolis Mayor Jacob Frey said in a tweeted statement on Tuesday. "For five minutes, we watched a white officer press his knee into a Black man's neck. Five minutes." He later confirmed four responding officers "involved in the death of George Floyd have been terminated."
Meanwhile, Floyd's death has not gone unnoticed by some of the biggest stars in Hollywood, who have taken to social media with public outcries of heartbreak, anger, sadness and injustice over his passing. 
See what celebrities like LeBron James, Justin Bieber, Rihanna, Harry Styles and others are saying about police brutality, racism and white privilege in America below. 
Originally published Wednesday May 27, 2020 at 12:38 p.m. PST