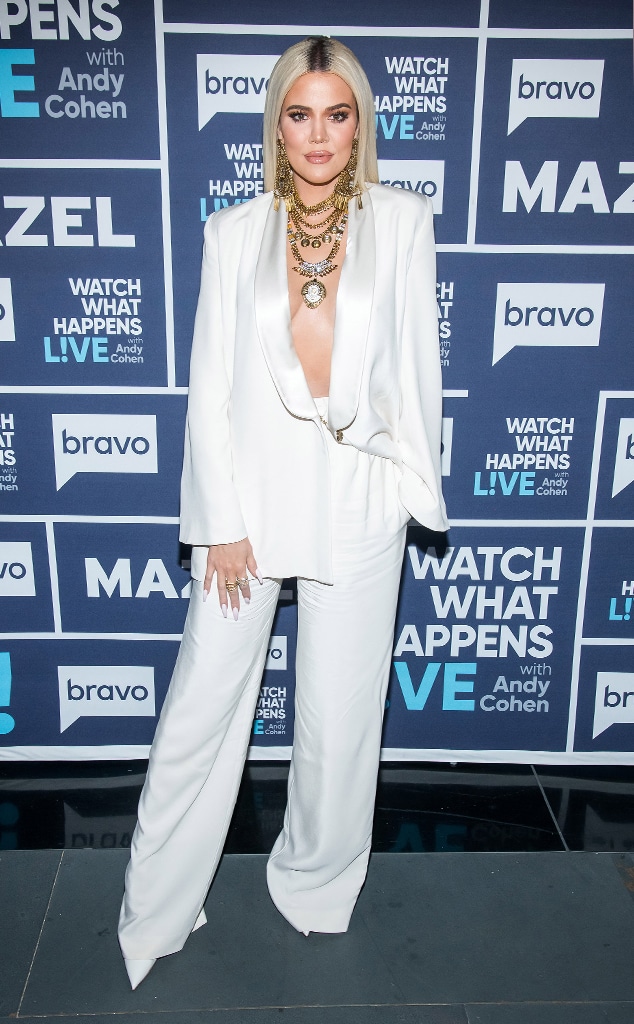 Charles Sykes/Bravo
Khloe Kardashian isn't staying silent any longer.
The Good American founder took to social media to pay tribute to George Floyd in light of his death earlier this week, while also addressing racism in America.
"Over the last few days I've written and rewritten this so many times. Words feel empty, or somehow not enough, but I can't sit silently," the Keeping Up With the Kardashians star shared in her statement. 
"Like so many of you I am angry, heartbroken and disgusted by the murder of George Floyd," Khloe's message began on Instagram. "We have seen this too many times. Black people have been discriminated against, victimized and murdered for too long, and have shown superhuman resiliency in the face of constant adversity."
"It is incomprehensible to me that it's 2020 and people continue to restrict, stereotype, damage and oppress people of color, and that racism is a constant reality," she continued. "It breaks my heart to think about parents having to teach their children how to stay alive."
"I continue to pray for equality for all, understanding and love," she added. "I remain hopeful that together we can get help get justice for George and his family, and every Black American who has been murdered, mistreated, abused and ignored."
Khloe vowed to do her part, especially since she recognizes she's privileged "in more ways than one."
"I will use that privilege to fight for you. I will not let George Floyd's name be forgotten. I will speak up and speak out against discrimination fearlessly and louder than ever before," she expressed.
Closing her detailed statement, she signed off: "Change MUST happen! Black Lives DO matter! We can, we must, and we will change the future."
Khloe isn't the only celebrity to issue a response over Floyd's death, which occurred on Monday after a Minneapolis police officer kneeled on his neck during his arrest and refused to get off after Floyd stated several times he couldn't breathe. Meanwhile, three other officers stood by and did nothing. Moments later, Floyd died.
In light of the news and nationwide protests Harry Styles, Vanessa Bryant, John Boyega and so many others have used their platform to share their thoughts on the Black Lives Matter movement, racism in America, white privilege and more.
Along with posts and donations, many celebrities have also joined the nationwide protests. See who has participated here.