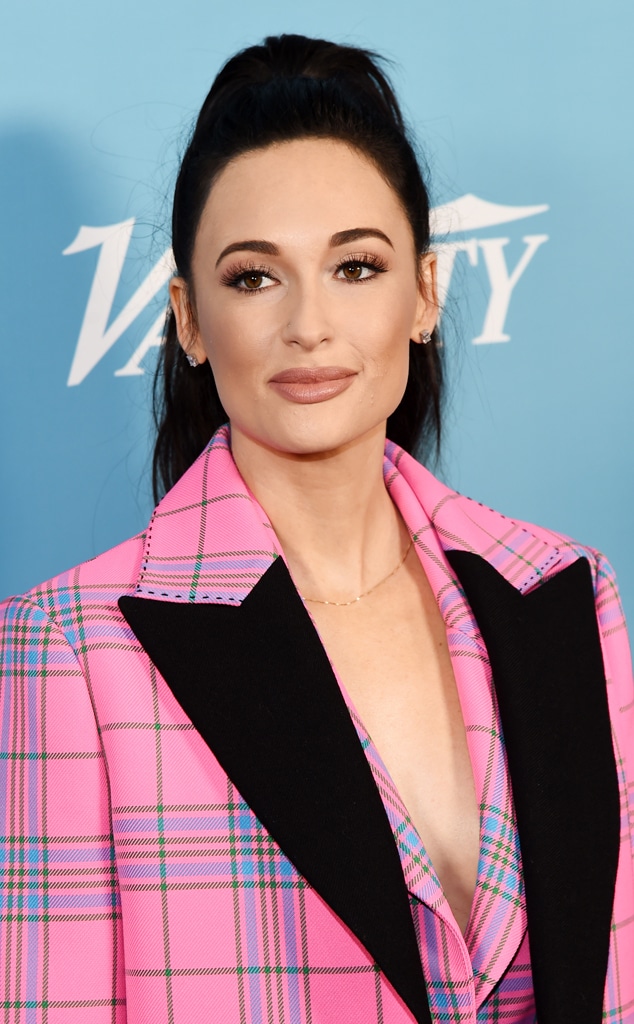 Amanda Edwards/FilmMagic
Kacey Musgraves is "outraged" and "sad."
The country music superstar took to Twitter on Monday to speak out following the death of George Floyd. In her statement to fans, the 31-year-old vowed to break the cycle caused by racism and "systemic privilege."
"It's been hard to find the words to adequately convey how outraged and sad I am. WHITE PEOPLE HAVE HAD IT SO F--KING WRONG SINCE THE BEGINNING and I will do whatever I can I help break the DISGUSTING, damaging cycle racism and systemic privilege causes," Musgraves wrote in her message on Monday. "I will not be a bystander."
Musgraves also shared a list of how her fans can help in the fight, including signing petitions and donating.
In sharing this statement, Musgraves joins a growing list of stars speaking out about Floyd's death. His killing at the hands of Minnesota police has sparked a call for justice and has inspired a series of protests across the globe.
On Monday morning, George's brother Terrence Floyd spoke out about his sibling's death and shared his call for change.
"It's been just devastating, I feel like I'm still a little numb about it," Terrence said of his brother's death in the ABC News interview with Robin Roberts.
"When you spoke to him, he always wanted to motivate you, no matter what you was going through," Terrence told Roberts, adding that his brother always saw the "brighter side" of things.
Terrence went on to discuss the "destructive unity" that's taking place in some protests while calling for "positive" change. 
"I do feel like it's overshadowing what's going on because, like I said, [George] was about peace he was about unity...the things that's transpiring now, they may call it unity but it's destructive unity," Terrence said. "It's not what he was about. That's not what my brother was about."
"It's OK to be angry, but channel your anger to do something positive or make a change another way because we've been down this road already," Terrence added. "The anger...damaging your hometown is not the way he'd want."
"E! stands in solidarity with the black community against systemic racism and oppression experienced every day in America," the network said in a statement on May 31. "We owe it to our black staff, talent, production partners and viewers to demand change and accountability. To be silent is to be complicit. #BlackLivesMatter."