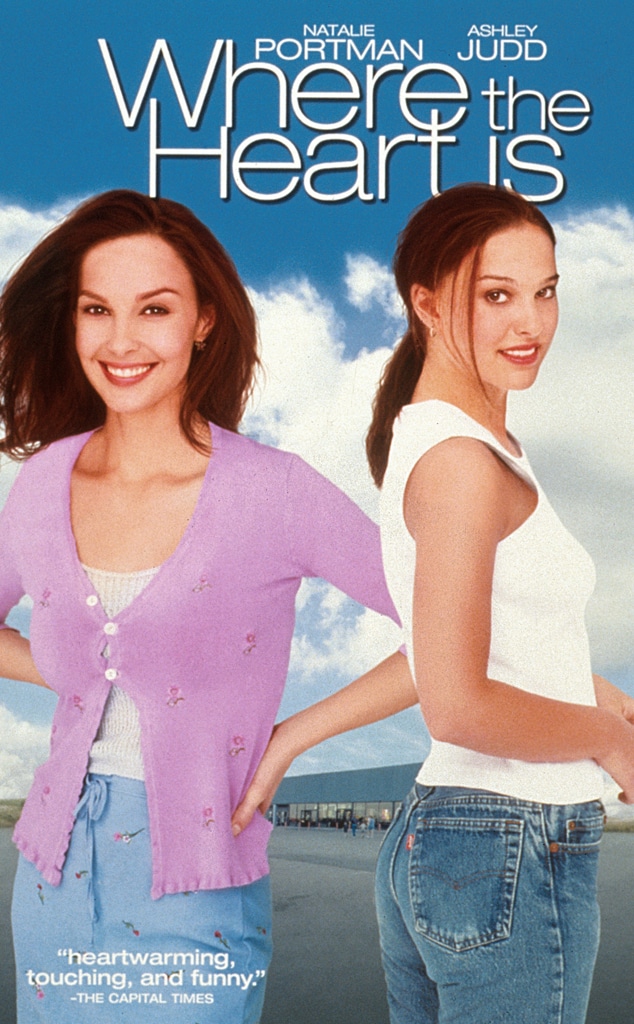 Auto Images/ZUMAPRESS.com
Novalee Nation went viral before anyone even knew to call it viral.
The pregnant teenager played by Natalie Portman in the 2000 film Where the Heart Is (based on a 1995 novel that took off with Oprah's Book Club endorsement) becomes a media sensation after her lousy boyfriend strands her at an Oklahoma Walmart and she—down to her last $5—decides her best option is to just stay put.
Ever wish (in normal times, that is) that you could just live inside your favorite superstore, since you seemingly already spend half your time there...? Anyway, Novalee doesn't want to actually live at Walmart, it's a situation borne of desperation, but the people she meets at the store (and the media attention she gets after giving birth there) eventually put her on the path to a new life.
As it turns out, becoming "Wal-Mart Mommy" has its perks.
Where the Heart Is—which unfolds in the vein of tear-jerker comedy-dramas like Steel Magnolias, Fried Green Tomatoes and Boys on the Side—doesn't hit all of its marks, but at the same time, much like a Walmart, there are worse places to lose yourself for two hours. 
And quite the lineup of actresses assembled for the film, which hit theaters on April 28, 2000. While naturally there are some key romantic entanglements that help make this cinematic world go 'round, at the end of the day this one's all about the sisterhood:
"I had never been to a Walmart before the film, and I fell in love with them," Portman gushed in an interview promoting Where the Heart Is. "They're the greatest places."
As tends to be the case, the destination may end up being secondary to the journey and the people you meet along the way.