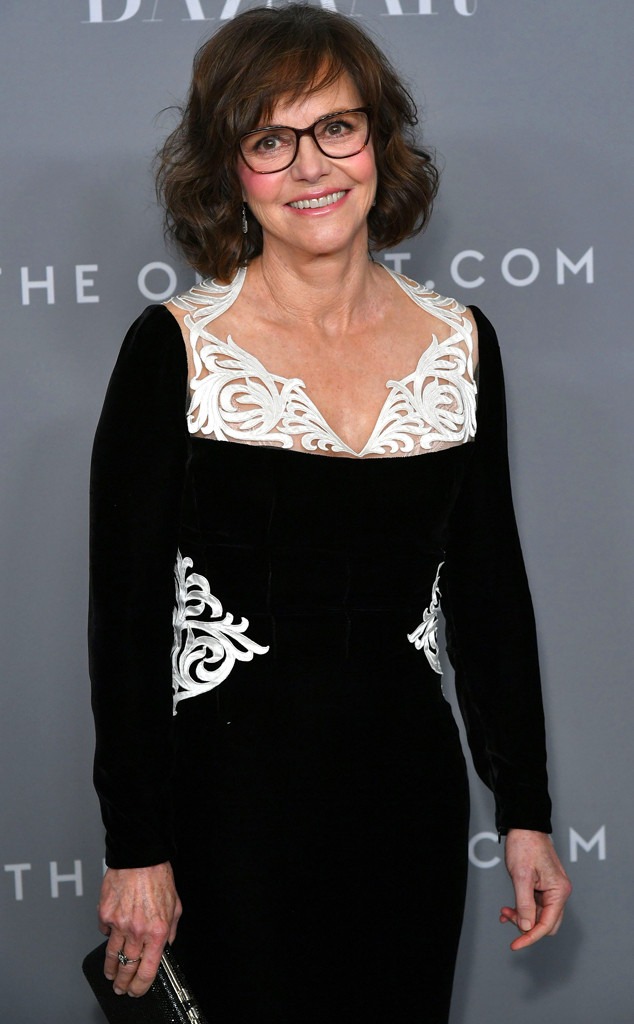 Rob Latour/REX/Shutterstock
Sally Field is sharing very personal details about her life in her new memoir, In Pieces.
The 71-year-old Oscar winner announced the release of her memoir back in March, telling her social media followers, "7 years in the making. I knew I had a story to tell. It's incredibly personal for me, things I never thought I'd say out loud. But, I needed to put all the pieces in front of me so I could see what picture they made. Maybe others will recognize some of the pieces in themselves."
Among the details Field revealed in the memoir include the abuse she suffered and the abortion she had as a teenager. Let's take a look at some of the most heartbreaking information Field shares with readers in In Pieces:
1. She Was Molested By Her Stepfather: In 1952, Field's mom married Jacques O'Mahoney, who everyone called Jocko. Starting around the time she was in sixth grade, Field details the abuse she received from her stepfather as she grew older. "He loved me enough not to invade me," Field writes in the memoir. "He never invaded me. In all the many times. Not really. It would have been one thing if he had held me down and raped me, hurt me. Made me bleed. But he didn't. Was that love? Was that because he loved me?"
2. She Suffered From an Eating Disorder: Midway through the first year of filming The Flying Nun, Field writes that she found herself alone and turned to food for comfort. "I'd stick my fingers down my throat, longing for the relief of puking, but get nothing except a hacking, impotent gag," Field writes. "Maybe that belongs under the category of 'God works in mysterious ways.'"
3. She Had a Secret Abortion at 17: In 1964, shortly before her 18th birthday, Field learned that she was pregnant. A week later, after telling her mom and Jocko, Field was driven to Tijuana where she had an abortion. "I felt I was changed, forever tainted, and I grieved deeply for the loss of something I couldn't name."
Evan Agostini/Invision/AP
4. She Struggles to Talk About Her Relationship With Burt Reynolds: "How can I write this? I walk around and around but can't make myself sit down and start. Can I find some truth in the shreds of my memory, or the gibberish in my journals, in the letters I wrote and never sent, or the letters he wrote and I kept?" Field writes. "Can I paste it together and make any sense out of it? And how can I dish out these thoughts, this reassessment of a time that was so private and so confusing, when in my mind's eye, all I can see is the press circling around, like sharks smelling blood? I want to protect him from that, from their ongoing titillation with him, protect him from me. But I can't. I'll write it. Maybe I'll leave it. Maybe I won't. Problem is, even if I delete it from the page I can't delete it from my mind, history, or my heart. If I write it down maybe I'll understand it, finally."
5. Her Mother Knew She'd Been Molested: Years go by and Field's mother is ill. One night, her mother admits she knew Jocko molested her, but said he told her it only happened once. Field tells her mother that's not true but that they can talk about it later. They never do. "I never brought it up again," Field writes. "I didn't need to."