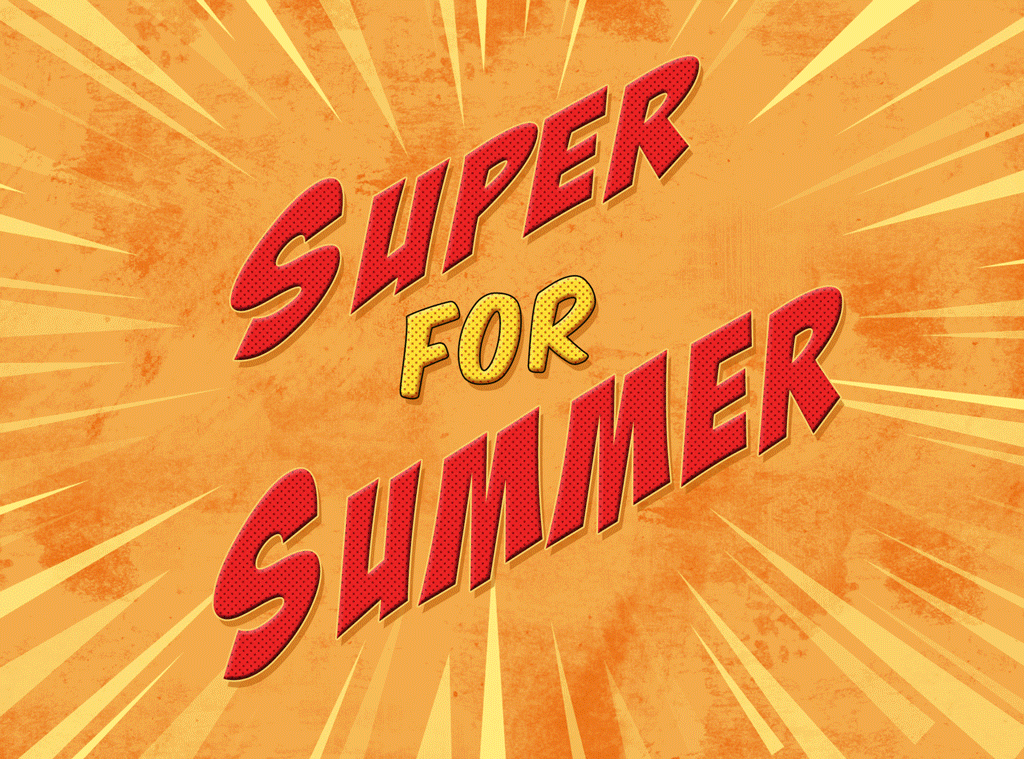 Warner Bros./Getty Images/Shutterstock; Melissa Herwitt/E! Illustration
Our journey began with Kumail Nanjiani, a mind-blowing thirst trap, and the Australian wildfires. Allow us to explain.
After the comedian and star of Marvel's upcoming film The Eternals shared a photo of his incredible body transformation for the film in December, it got us thinking: Could we do that?
And when he and his Australian-born, London-based trainer David Higgins began promoting a trio of programs called Super He, Super Me and Super She in January, with proceeds from the sales of the PDFs detailing the workouts the latter puts his celeb clientele through going towards relief for the wildfires ravaging his homeland, we thought: Should we try this?
So we bought the PDFs, got our hands on Higgins' book, The Hollywood Body Plan, and dove headfirst into the teachings of the man who'd gotten Nanjiani and his Eternals co-stars (hello, Angelina Jolie!), not to mention the casts of Black Widow and Wonder Woman 1984, among many others, into shape. And a plan was put into place. Come late-February, we'd get started on the nine-week program and get ourselves into the best shape of our lives. We'd get Super for Summer.
And then COVID-19 happened.
Suddenly, what seemed like a relatively straight-forward process of intense training in the gym has morphed into a scramble to figure out how to keep going while practicing the social distancing required of us all right now. Luckily, with the help of just a few pieces of equipment, everything can be done at home. But we're getting ahead of ourselves. More on that in the weeks to come.
For the last three weeks, we've both been completing the 21-day reset program detailed in his book, designed to bring us back to the foundation of both good nutritional health and proper body movement, something Higgins says is a necessity to successfully transforming our bodies down the road.
Emily Shur for Men's Health
"I always advocate that ideally people would've done the 21-day reset program first from my book," he explained to E! News over the phone. "It gives the body time to gain that foundation, understanding and knowledge of how to move and they should be moving rather than how they currently do move. It's a corrective exercise program as well. So, as you do push yourself through this program – SuperMe or the She or the He – you won't break down because the most important thing to these kind of things is consistency."
So what is the program? Well, it's 21 minutes of exercise for 21 days, three different circuits for each of the three weeks. They're a series of exercises and stretches (think squats, leg lifts, and child's pose) that require nothing more than a yoga mat, a towel, a foam roller, and a few resistance loop bands. Absolutely doable at home for nearly everyone.
And as for food, there's three rules: No alcohol, no sugar, and no fatty fried foods. After that, it's just intermittent fasting without counting calories (eating only within the same eight-hour window every day and ingesting noting but water during the remaining 16) for five days a week, with Saturdays off and Mondays dedicated to only 500 calories total. 
If that last bit feels slightly extreme, well, that's because it is. It's also only done the three times throughout the entire nine weeks. "It's important to understand what 500 calories looks like," Higgins writes in his book, explaining the thought process behind the fast. He also provides this disclaimer that we cosign: Intermittent fasting is not appropriate for everyone. Do not do this calorie-restricted day if you are pregnant, have a condition such as diabetes, or if you have suffered from an eating disorder. If you are on any kind of medication, please consult a doctor before undertaking the limited calorie day. Intermittent fasting is also not suitable for children, or those who are already very slim.
With everyone looking for a way to stay fit during this time of social distancing, we thought we'd document our progress in real-time and provide both the male and female perspective as we head into the Super He and She portions of the regimen. We'll be back every two weeks with a new diary entry and hopefully some new muscles to boot.
Why we're doing this and what we hope to get out of it:
Alli: Prior to this, I really hated the gym - I had no gym confidence and was intimated by the equipment that I didn't know how to use (and didn't want to injure myself trying). And let's be honest, I'm not a great cook so it was either take out or gluttonous food I'd eat at work events, which is just not healthy nor is it sustainable. I'm doing this because I love a challenge, but mostly to educate myself. I'd be lying if I said I didn't want to lose weight and tone up too, so that's for sure part of it. I've never done anything like this before in my life, so the idea of learning fitness basics and implementing it into my every day routine, as well as developing healthy eating habits, seemed very exciting to me. Once the nine weeks are over I am committed to continuing to implement what I learn here into a realistic, and newly inspired, healthy lifestyle.
Billy: I've been on a journey with my health and fitness for a few years now, but for the longest time, my workouts consisted of cardio only. I, too, felt intimidated by gym equipment and, more importantly, the other people using it. But running, that I knew how to do. That didn't scare me. After the first of the year, though, something crystallized in me and I knew I wanted to really make a change and approach fitness in a different way. As a gay man, my community has an admittedly unhealthy obsession with specific body types and I know that plays a part in how I feel when I look in the mirror and see my scrawny arms and little tummy pouch. And while I don't want to give into that sort of body dysmorphia, I'd like to see what my body can do and how I can change it for the better. I want to feel stronger and proud of myself for making a commitment to my health and seeing it through. And feeling more comfortable at a pool party or the beach come summer will just be icing on the cake.
What was the hardest part in these first three weeks:
Alli: Mentally and physically overcoming the hunger cravings while intermittent fasting and cutting out Diet Coke and sugar. So proud to say I haven't had a sip of soda (or any sugar) since I began this!
Billy: After Jan. 1, I'd already begun implementing much of the changes expected in the program into my everyday routine. I'd ditched booze for good (which is a whole other story, but one with ultimately the happiest ending ever), I'd stopped eating at 8 p.m. every day, and I'd begun cutting out sugars and "bad" carbs like pasta and bread. So, the intermittent fasting didn't trip me up as much as I'd expected and my cravings were minimal. (Although, the smell of a freshly baked roll was so intoxicating the first time I found myself in the same room as one. That was wild.) What was the hardest was making sure I did my 21 minutes of exercise every day, even when it was rainy and cold and the news was all bad and I felt like hiding under a blanket once I was done with my workday.
What surprised us the most about this part of the program:
Alli: How much weight I lost, and how quickly it melted off, after cutting out sugar and soda. Also how painfully amazing a foam roller is. I also was surprised about how guilty I felt when I really, really wanted to skip my 21 minute workout. I thought to myself, if I want to skip this basic exercise, what am I going to do when we get to the transformation part? I had no excuse. I never skipped a workout and feeling that guilt about even the thought of skipping really took me by surprise. 
Billy: I, too, was surprised by how much weight I was able to shed in just 21 days. But even more than that, I was blown away by how quickly my mentality towards eating right and being active every day shifted. By the third week, my 21 minutes of exercise felt like a haven, a little piece of meditation to center myself while things in the outside world continued to spiral out of control. And I found myself looking for ways to stay true to my intention to eat cleanly, rather than looking for ways to cheat amid stress.
A look into how we ate on the 500-calorie days:
Alli: My attempt at making a cod dish for my first 500 calorie day was a total fail but hey, you live and you learn. I still kept it under 500 calories that day and for that, I'm proud. The other two Mondays I kept it simple: a banana in the morning and a bowl of minestrone soup. If I needed a snack, I ate a few cucumbers. It's easier if the day is busy, less time to think about food.
Billy: I followed David's suggestion in the book about soups being the most filling way to go about eating on the 500 calorie days. For each successive Monday, my husband and I planned on making a different chicken stock-based soup full of protein and veggies for dinner, something that would fill my tummy and make sure I didn't go to bed hungry. I ate a banana before working out just so I had something in my system, but didn't eat anything else until dinner. These days weren't the easiest and by late afternoon, I found that my brain function was seriously limited, but I understand why we were asked to do them. It really did show me what the body is capable of during a fast and also what 500 calories really looks like.
Here's where I must note that if you don't think this is a good idea for you, don't do it. And while consulting with a doctor might not be the easiest thing to do at this moment in time, please consult with whoever you can before deciding to undertake this portion of the program.
Our early thoughts on intermittent fasting:
Alli: The intermittent fasting was intimidating at first but it gets much easier as it becomes routine. The first week was hardest for me when trying to figure when and what to meal prep given my unpredictable work schedule, but now I've got it figured out. Keeping it simple and sticking with what works is key for me.
Billy: I'd already been eating in a window from 10 am to 8 pm prior to beginning this, so when I chose my 8-hr window of noon-8, it wasn't that big of an adjustment. I think it looks intimidating to most people, the idea of going 16 hours with no food, but when you do it, you realize that it's really not that hard to keep up. It's all about finding the window that works best with your schedule and sticking with it until it becomes routine. I found that even on Saturdays, when we were allowed to eat without restriction, I still stuck to my window because it had begun to feel natural.
How much weight we've lost so far:
Alli: I've lost around eight or nine pounds!
Billy: I followed David's advice and weighed in on my home scale weekly, not obsessing too much over my weight, since that wasn't really why I started this in the first place. But I did like the idea of having a quantifiable way to track my progress. The first week was when I saw the greatest results, dropping five pounds. The following two weeks, I lost two more each, resulting in nine total. I am officially down to the weight I was when I first got my driver's license at 16. Now it's time to put on some muscle.
As we now diverge and go down our respective SuperHe and SuperShe paths, we'll be back in two weeks to chat about our progress, so stay tuned. And if you want some tips from Higgins in the meantime, he and Black Widow star David Harbour will be leading live workouts on their respective Instagram accounts, beginning on Wednesday, Mar. 18 at 11 a.m. PT. (Time subject to change. Please check his IG for accurate timing.)
Watch:
Inspiring First vs. Last Workout Transformations