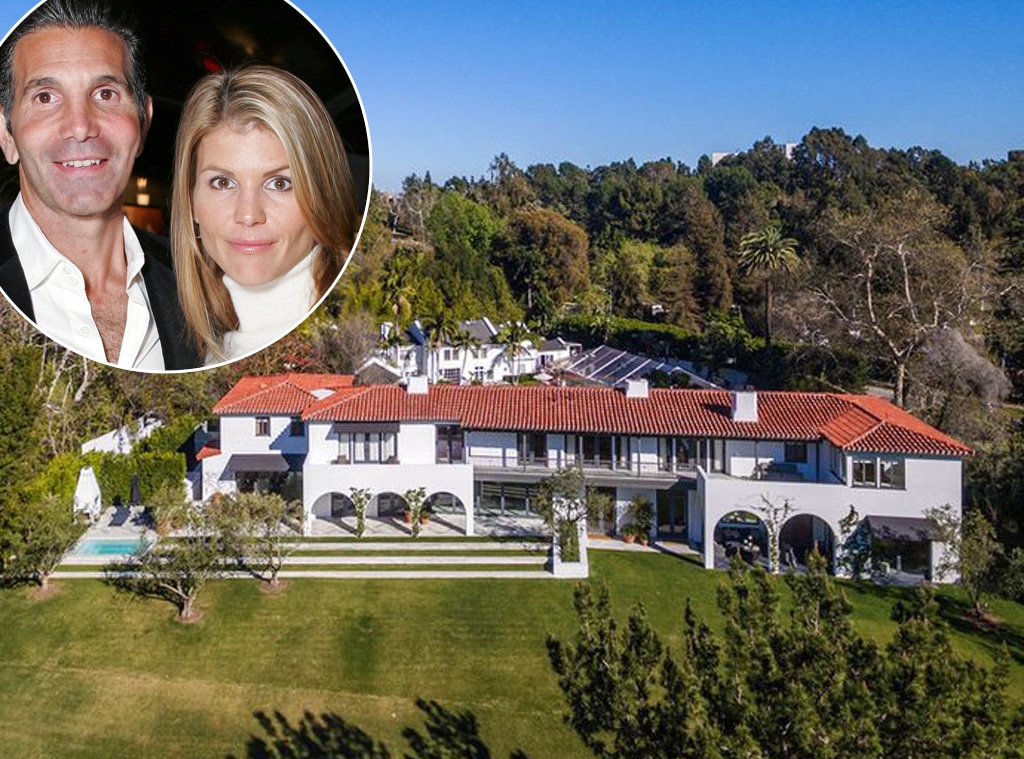 MEGA
Lori Loughlin and Mossimo Giannulli are ready for a new chapter.
The Full House star and her designer husband, who are currently in the middle of a legal battle, are selling their Bel Air home. Lori and Mossimo, the parents of daughters Bella Giannulli, 21, and Olivia Jade, 20, have listed the residence for sale at just over $28 million.
"Yes, they are quietly trying to sell their Bel Air home and asking $28 million. It's currently not on the MLS and will only be shown to qualified buyers," a source tells E! News. "They are willing to take a lower price than what they asked a few years ago because they are serious about selling."
"They moved to the home when their daughters were in high school and it was very convenient," the insider shares. "It's time to move on from this chapter and to find their next project."
Despite rumors that the sale has something to do with the college admissions scandal allegedly involving the couple, a second source also tells E! News that Mossimo loves to "buy homes and refurbish them."
"He has been doing this as a passion project for years," the insider adds.
Watch:
Lori Loughlin Faces New Charges in College Scandal
The college scandal emerged in March 2019, with the FBI affidavit for the case stating, "The Guannullis agreed to a pay bribes totaling $500,000 in exchange for having their two daughters designated as recruits to the USC crew team—despite the fact that they did not participate in crew—thereby facilitating their admission to USC."
Olivia and Bella are no longer enrolled at the school.
In April, Lori and Mossimo pleaded not guilty to one count of conspiracy to commit mail and wire fraud and honest services mail and wire fraud and one count of conspiracy to commit money laundering. Both waived their right to appear in court for the arraignment. Later that month, their attorney pleaded not guilty on their behalf at the arraignment on April 29, 2019.
Additional charges against the couple were announced in October. According to court documents filed in November and obtained by E! News, Loughlin pleaded not guilty to each of the counts against her in the third superseding indictment and waived her right to appear in court for arraignment.