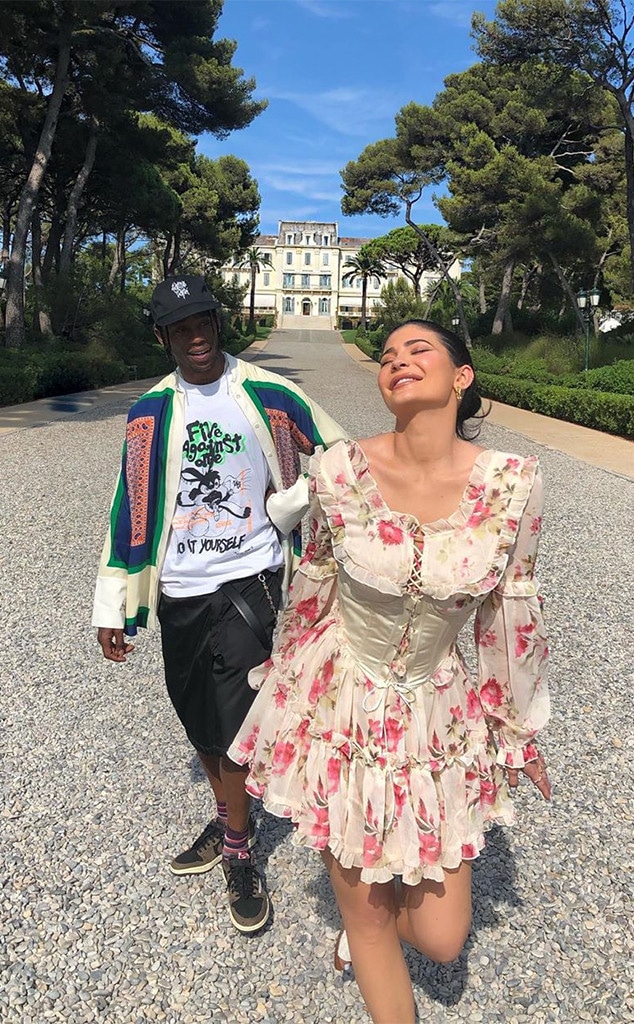 Instagram / Kylie Jenner
No matter what happens, Travis Scott will always have a soft spot for his former flame Kylie Jenner.
In a recent interview with XXL magazine, Travis opened up about fatherhood, the current state of hip-hop, connecting with his audience and his latest compilation project JACKBOYS. 
When asked about what fatherhood has been like since the arrival of his daughter Stormi Webster, Scott said that "being a dad is better than what I thought it would be. Stormi is one of the best human beings I know. She's like my best friend. She makes life a little bit easier. She just inspires me and she surprises me every day with how she's thinking. It's so crazy." 
The Astrowold rapper also talked about the process behind naming his daughter and said that Jenner and he came up with the name together. He added, "I love her mommy and I always will." 
As fans may recall, the two recently split back in October but since then, the two have kept things cordial and seem to be on great terms in regards to co-parenting their daughter and doing what's best for their family. 
But like the "Wake Up" rapper told XXL, "the hard part about relationships is just trying to be in one without a million outside voices interfering." 
Despite pressing pause on his relationship with the beauty mogul after two years together, the two have continued to spend time together. Just recently on Christmas Eve, Jenner took to Instagram to post photos and videos of her 22-month-old daughter being treated to a surprise at-home visit from her favorite Trolls character, Poppy. It was co-coordinated by Scott as well. 
Chelsea Lauren/Shutterstock
"They will be doing stuff together as a family to make it as wonderful as possible for Stormi. Travis will be at the family party and several other gatherings as well. They are excited to give Stormi an amazing Christmas," the insider shared.
"Regardless of what their relationship status is, there's no doubt they will all be together for Christmas. They are a family and that hasn't changed. It's very important to Kylie and Travis that Stormi has both of her parents there. They are making memories with her that they hope will last forever," the insider added. 
The 27-year-old rapper also spoke to XXL magazine about his latest music project—the one in which fans are speculating that he seemingly addresses his split with the 22-year-old Kylie Cosmetics founder in a new song "Gatti."
But in his own words, Scott said JACKBOYS is "just a body of work made with a few of my friends and people I've always made music with sine day one. It's just fun and something that's endearing and cool."