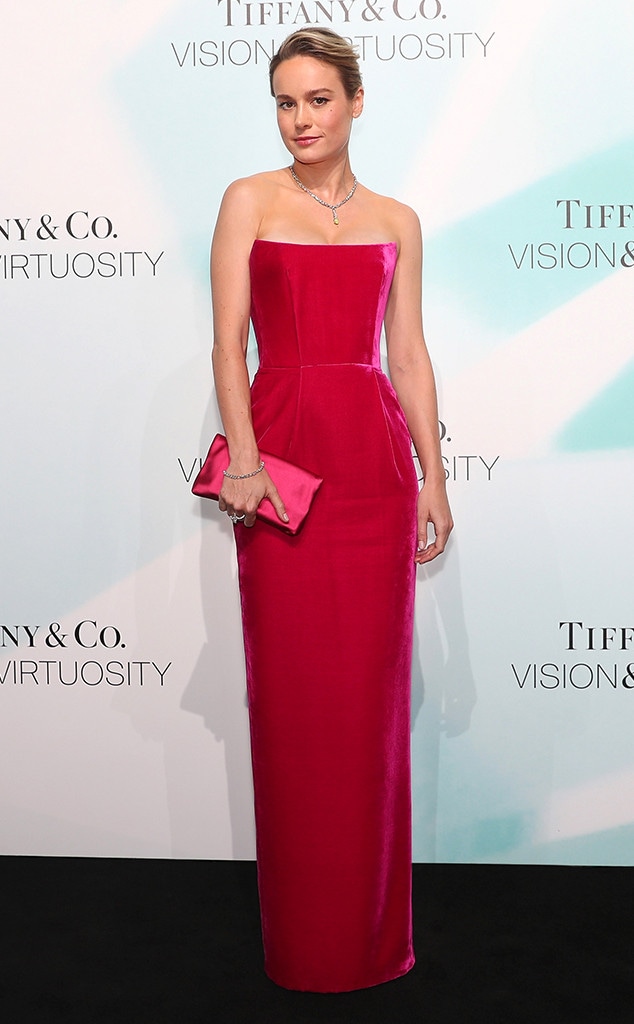 Courtesy of Tiffany & Co.
Brie Larson really wanted to be in Cats.
On Wednesday, she used her guest host monologue on Jimmy Kimmel Live to plea to the filmmakers behind the upcoming Broadway musical movie adaption for a role.
"The most important question is, how the hell am I not in this movie?" she asked the audience. "I mean, they asked literally everyone else in Hollywood: Taylor Swift, Idris Elba, Jason frickin' Derulo. I mean, I want in!"
Acknowledging that she doesn't have much time before the film's release on Friday, Brie did her best to bargain with the Cats team for a spot in its star-studded cast. "I'll do whatever it takes," she continued. "I'll slurp milk from a bowl. I'll get stuck on top of the fridge. I'll put a dead bird in your slipper. I will have babies under your porch. Look, we have 48 hours to get me into this movie, and I am not going to rest until I am in a damn leotard chasing a laser pointer with Dame Judi Dench."
Still on the topic of Cats, the Captain Marvel star joked that the world isn't ready for director Tom Hooper's feline film production, calling it "the big story of the day," a "major moment in American history and something that is "dividing us like never before."
"I don't believe that we as a nation are fully prepared," she said. "This movie is going to shake us to our core. I mean…this movie looks like a dream you would have if you smoked meth in a Petco. And I know that I'm going to love every second of it, because I have always been a sucker for movies based on musicals based on poems based on house pets."
After expressing her excitement over Cats, Brie spread holiday cheer with an original song from Jimmy Kimmel Live's All-Inclusive Nondenominational Merriment Choir and a hilarious pitch for "Brie in a Tree," which is the Avengers: Endgame star's unapologetic version of Elf on a Shelf.
Her guest host "preparations" definitely paid off. On Tuesday, she crashed host Jimmy Kimmel's monologue to research him ahead of her Wednesday night duties.
Watch:
Brie Larson Dishes on Intense "Captain Marvel" Training
"Oh, I just—I'm researching. I take my roles very seriously," she told Jimmy after he noticed her mirroring his gestures. "Like for Captain Marvel, I actually had myself blasted with massive amounts of cosmic radiation from a magic rock."
To really commit to the role, Brie even rocked the same suit and tie as him. She joked, "I'm even wearing your Spanx right now."
See how she did in the video above!