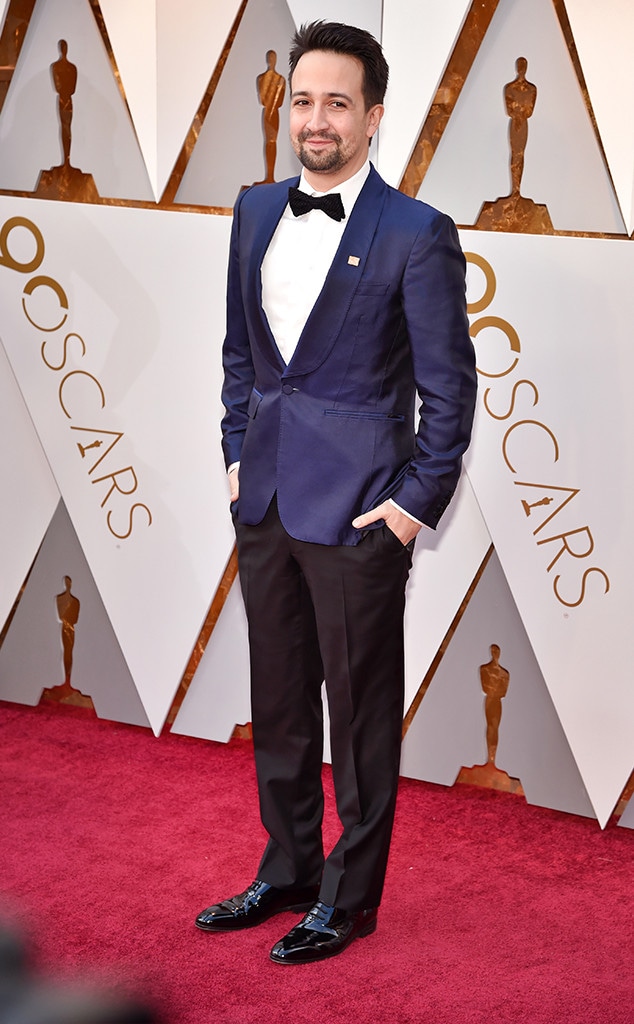 Kevin Mazur/WireImage
Lights up on Washington Heights!
On Thursday, the first official trailer for the In The Heights movie debuted featuring tons of familiar faces and plenty of dancing. In the film adaptation of Lin-Manuel Miranda's Tony-winning Broadway show, Anthony Ramos plays bodega owner Usnavi de la Vega with dreams of winning the lottery so he can move out of Washington Heights. His outlook changes once he develops feelings for Vanessa (played by Melissa Barrera). 
"This is a story of a block that was disappearing un barrio called Washington Heights," Ramos says in the trailer. "The streets were made of music."
Kicking off things off with a bar from the show's opening song "In The Heights," Ramos sings, "I am Usnavi and you prob'ly never heard my name / reports of my fame are greatly exaggerated," as viewers are introduced to his store, the neighborhood and its musical citizens.
But amidst all the explosive dance numbers and rhythmic music, tensions in the neighborhood are rising and coming to the surface. As Usnavi's dreams are challenged, he says, "A dream isn't some sparkly diamond, there's no shortcuts. Sometimes, it's rough."
The star-studded cast features Miranda, Marc Anthony, Jimmy Smits, Straight Outta Compton's Corey Hawkins and Orange is the New Black's Dascha Polanco.
Fans of the Broadway show will find plenty of similarities between the feature film and the musical in the trailer, but unlike the original production, the film adaptation ties in themes from today's social and political climate for a modern re-telling.
"They're talking about kicking out all of the Dreamers," Sonny (played by Gregory Diaz IV) says, after footage from immigration protests in favor of Dreamers show.
Watch:
Lin-Manuel Miranda Talks Achieving the Impossible
Excited to share the trailer's release with his followers, Miranda took to Twitter, writing, "And today's all we got. So we cannot stop. This is our block…" After receiving lots of love from In The Heights fans, he wrote, "Your reactions…whew. I wasn't ready either. Grateful for you."
Get a first look at the new In The Heights gang and see if you can spot the Hamilton star in the video above!  
In The Heights hits theaters summer 2020.