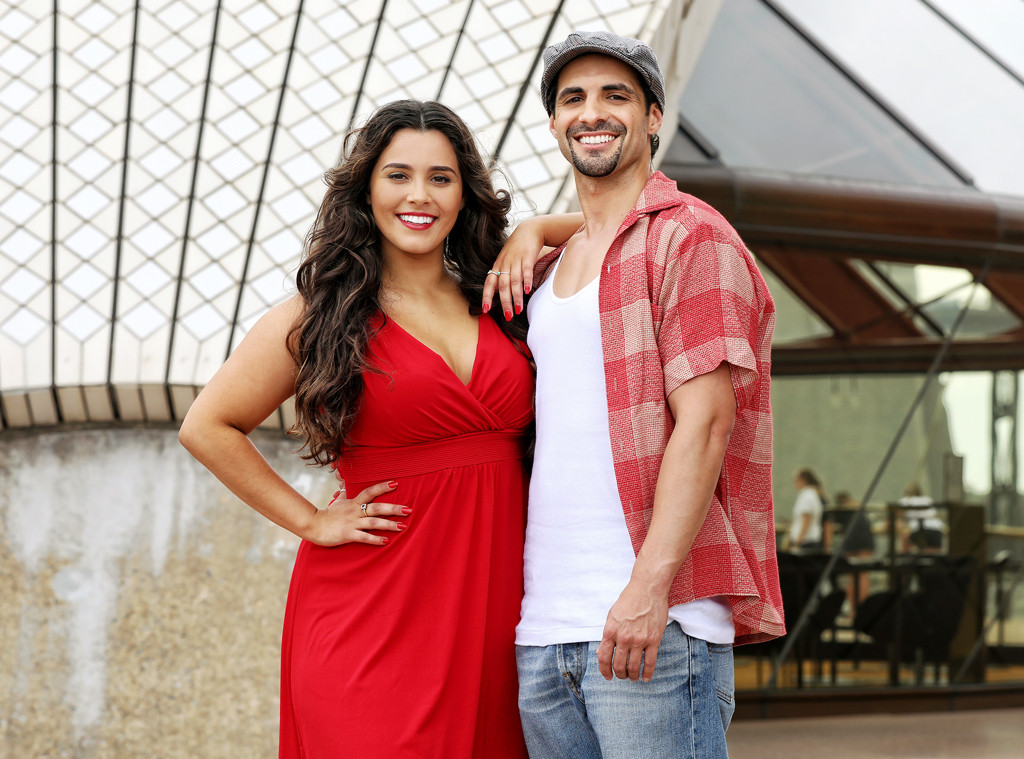 Prudence Upton
Before there was Hamilton, there was In the Heights.
After playing a successful run at Sydney's intimate Hayes Theatre last year, the smash-hit Broadway musical created by Lin-Manuel Miranda moves to the legendary Concert Hall of the Sydney Opera House this week.
"When we announced we were playing at the Hayes, a lot of people said, Oh it's not going to work because it's more of a Latino show," Olivia Vasquez, who reprises her role as Vanessa, tells E! News. "And yes, it does have Latin and hip hop and R&B, but it's talking about family and community. And no matter what race or gender or status you are, everyone can relate to that."
In the Heights is set in New York City's Washington Heights, a lively, predominantly Hispanic-American neighbourhood, and follows its cast of characters over three hot summer days in the barrio.
There's Usnavi (Stephen Lopez), who runs the local bodega, and Vanessa (Vasquez), who dreams of moving downtown and starting a new life; Nina (Luisa Scrofani), who's struggling to face her parents after dropping out of college; Benny (Joe Kalou) who runs the taxi dispatch and pines for Nina, and Abuela Claudia (Margi De Ferranti), the barrio's matriarch who brings everyone together.
Half-Chilean, half-Greek Vasquez went to school in the Sutherland Shire, where she says (like her character) she often "felt a little bit out of place" and desperate to escape the boxes society had drawn for her.
"When I started studying musical theatre, I was usually 'the ethnic girl' or 'the exotic girl' or something along those lines," she says. "I didn't see a lot of shows and characters that I could truly relate to. I saw these beautiful musicals growing up but didn't think I could play roles in The Sound of Music and My Fair Lady. I was told there's only so much you can do as a female ethnic stereotype, in theatre especially."
Lopez, who originated the role of Usnavi in the Australian premiere of In the Heights in Melbourne, hopes In the Heights' local acclaim is a sign of sea change in diversifying Australian theatre.
"It's long overdue, but Rome wasn't built in a day," he tells E! News. "We are so multicultural in Australia. I hope the more that we get to showcase diverse pieces like this, the audiences will be more accepting—and I don't actually think it's the audiences who aren't accepting. It's more the people with the money backing it. Give our audiences more credit. They'll come. They want to see stories like this. I have no doubt that the public are going to embrace this show."
In the Heights is at the Sydney Opera House through Jan. 20. Tickets available here.
Related:
Lin-Manuel Miranda Talks Achieving the Impossible