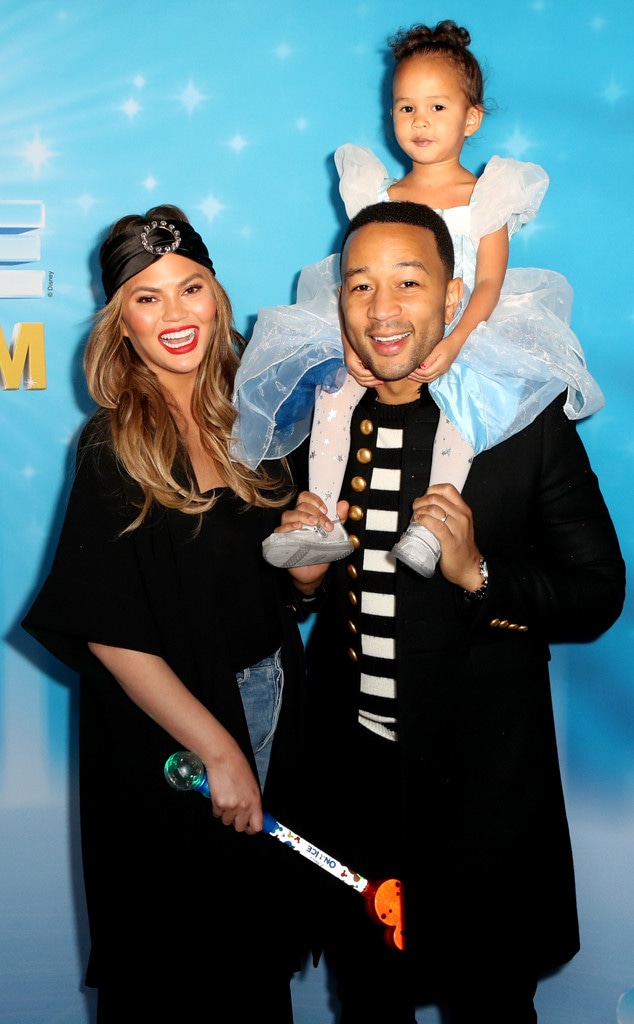 Ari Perilstein/Getty Images
All of me can't believe this happened!
On Wednesday, John Legend stopped by A Little Late with Lilly Singh, where he revealed that his and Chrissy Teigen's 3-year-old daughter Luna isn't the biggest fan of his music. Sitting down with host Lilly Singh, he shared that the adorable toddler thinks Ariana Grande has got him beat.
"She told me one day, 'Dad, Ariana Grande is a great singer,'" he recalled. 'You're not a great singer.'"
Surprisingly enough, John said that it was his version of "Beauty and the Beast," which he sings with Ariana, is what turned his daughter into an Arianator. He continued, "Eventually she became such a big fan of Ariana that she's, like, unfavorably comparing me to Ariana Grande."
But, the newly-crowned Sexiest Man Alive did admit that Luna doesn't completely dislike her Grammy-winning dad's music. "But in addition to listening to Ariana all the time, she listens to my Christmas album," John added.
Switching gears, Lilly praised The Voice judge on the real persona he portrays in the media, something that John credited his wife with helping him discover.
"I think being married to Chrissy actually encourages that because she's so real with her fans all the time," he told the late night host. "If you were paying attention on Twitter the other night, she did just a random Q&A just because she felt like doing it."
John may not be hosting impromptu Twitter Q&As, but the "Ordinary People" singer did do something equally as amazing recently. Last month, put on a drunken performance of his song "All of Me" during his visit to Universal Studio Hollywood. He took the CityWalk stage sporting a red onesie that featured his face on it, and of course, Chrissy got it all on video.
"John got wine drunk and sang a song at universal studios last night," Chrissy tweeted at the time. "The whole joke was supposed to be that literally no one was watching or at the stage but then he got on stage and was like ITS ME JOHN LEGEND."
A moment this incredible definitely needed more context, which Lilly was eager to get for her audience. After playing the clip, she had some follow-up questions—starting with him struggling to get through the song's lyrics.
Watch:
John Legend Gives Hilarious Drunken Performance of "All of Me"
"I was drunk, but I wasn't so drunk that I didn't know my lyrics," he said. "I changed the lyrics to fit the fact that I was wearing a onesie with my face on it."
He continued, "So, the day after Halloween, we had a few glasses of wine. And then, by the end of the night, we were about to leave and we passed the DJ booth and Chrissy was like, 'John, that DJ probably has a mic…' And now I'm famous for wine-drunkenly singing to myself."
Watch John relive his epic drunk performance in the video above!
(E! and NBC are both part of the NBCUniversal family.)