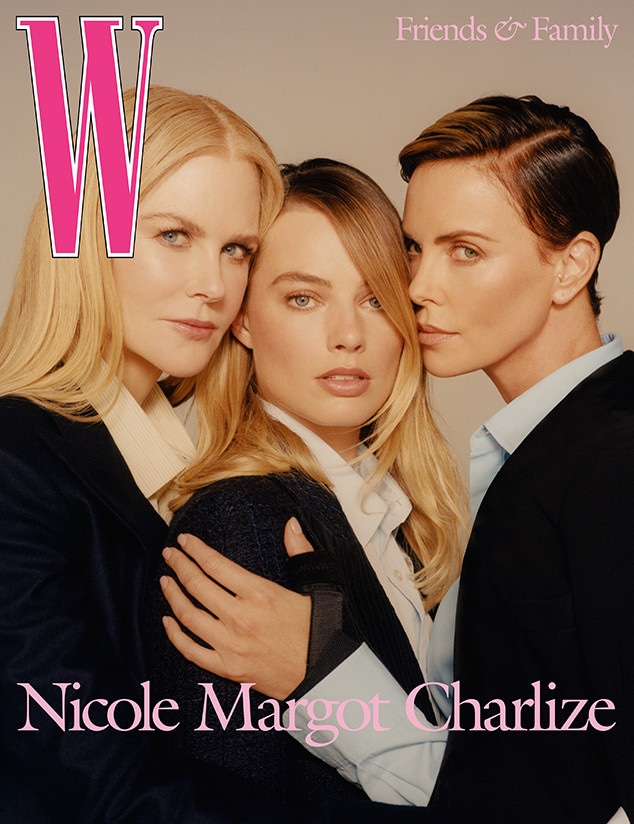 Photo by Colin Dodgson
Margot Robbie has one childhood keepsake she never outgrew: her stuffed bunny.
During the premiere episode of W magazine's new podcast Five Things With Lynn Hirschberg, the actress reflected on precious childhood memories and what it was like to work with Nicole Kidman and Charlize Theron on Bombshell.
The premise of the podcast is simple. Each episode, a celebrity speaks with the outlet's Editor-at-Large, Lynn Hirschberg, and details a person, a place, a thing, a positive event and a negative event that shaped their identities. For her one object, Robbie chose her beloved stuffed rabbit—aptly named Bunny—which she's had since birth.
As it turns out, her husband Tom Ackerley isn't Bunny's biggest fan. "[My husband] always throws Bunny out of the bed because he obviously thinks it's a tad ridiculous that I still sleep with Bunny," the star revealed. "Maybe he's a little jealous that Bunny always gets priority place in the bed. He thinks I'm asleep and he'll throw Bunny out of the bed and I get so cross with him."
As for the one person who has shaped her, the Birds of Prey star dished that her aunt has been the most influential. She also revealed that growing up, she worshiped movies, naturally. So much so, that she would act out Goldie Hawn scenes for her mother.
Despite basically preparing for an acting career her whole life, Robbie was still starstruck by Kidman on set of Bombshell.
As she said, "I remember thinking, 'Holy sh*t, that's why she's Nicole Kidman. The second they called action, she just became this crazy presence. I couldn't take my eyes off her. Everything she said, even if it wasn't a terribly profound line it just suddenly felt powerful. And I was like woah. It was so cool to witness first-hand. I remember thinking like, 'Okay, I get it. I get why she is who she is because that is magical.'"
Of course, Kidman wasn't the only Oscar winner in the cast. Shifting gears to talk about Theron, Robbie shared a story about the time the Monster alum stayed late to help her film an intense moment.
As the 29-year-old shared, "My other really heavy scene where I'm on the phone with Kate McKinnon's character and it's really emotional and I kind of breakdown in that moment, Kate had to get on a plane to get back for SNL." 
"Charlize who wasn't working at all that day," she continued. "It's 10 o'clock at night, the night before Thanksgiving, I mean she's got kids and stuff. She's there on set doing off camera dialogue for me so that I could do that scene. I was like what a woman. And like giving it everything, not just reading lines, but really being in the scene with me and I was so blown away by that."
This interview comes fresh off the heels of the leading ladies' Golden Globe and Screen Actors Guild nominations.
Robbie and Theron are nominated for both a Golden Globe and a SAG Award for their performances in the film about FOX News' Roger Ailes' downfall. For her part, Kidman is nominated for a SAG Award.