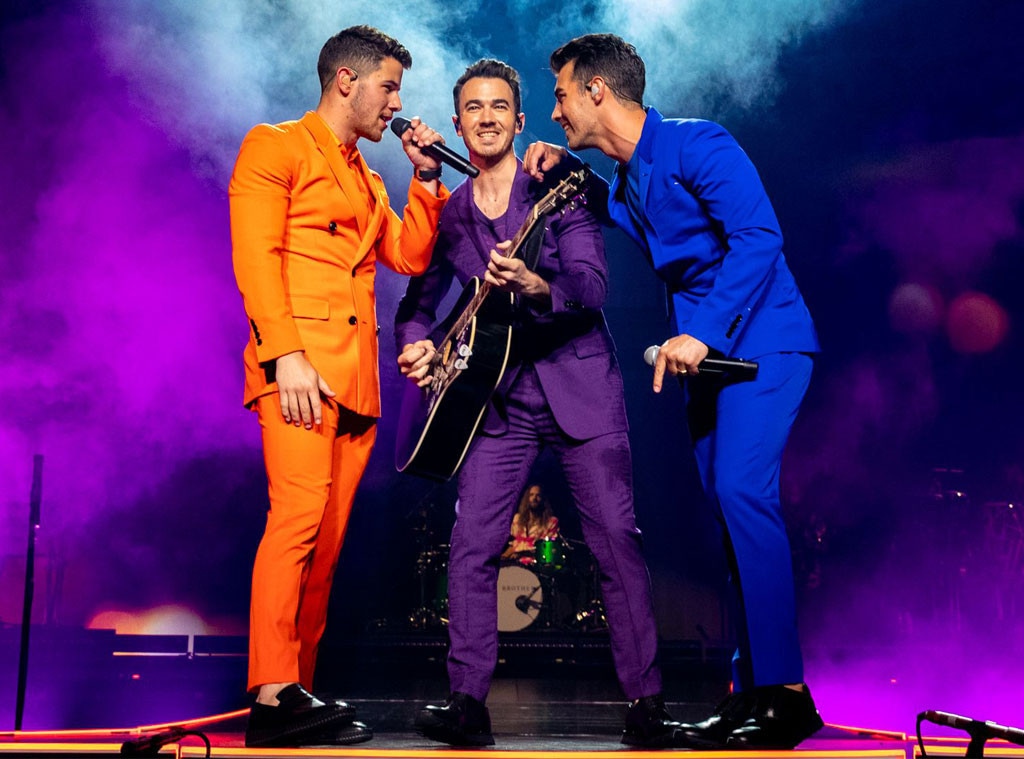 Christopher Polk/Shutterstock
This news has us burnin' up!
The Jonas Brothers have teamed up with eBay for a special cause. To celebrate Giving Tuesday on December 3, eBay for Charity will be auctioning off a gift from the JoBros to benefit several charitable organizations. One lucky fan will be able to take home a Gibson Melody Maker guitar and gig bag signed by Nick Jonas, Joe Jonas and Kevin Jonas. If you're a sucker for the Jonas Brothers, then this is a chance that you definitely can't miss.
The "Only Human" singers aren't the only celebrities getting into the giving spirit. Other notable auction items include a signed Kacey Musgraves Shure SM58 microphone, a pair of Yeezy's signed by Kim Kardashian West, the "Stay With Me" sheet music signed by Sam Smith and pair of Anna Wintour Air Jordan "AWOK" shoes with a signed box and a Epiphone guitar signed by Luke Bryan, Carrie Underwood, Chris Stapleton and more. 
Nothing tickling your fancy yet? Well, what about tickets to the 2020 Grammys? Two platinum tickets and after party passes to the 62nd Annual Grammy Awards are also being auctioned, as well as two VIP Seat Filler Experience tickets. Both sets of tickets also come with a hotel stay.
If auctions aren't your thing, there are plenty of other ways that you can give back this holiday season. When shopping on eBay, buy a gift that gives back to make a contribution to one of eBay's charitable organizations and partners. Shoppers can also opt to give a donation at checkout and even donate a portion of their sales.
Watch:
Lizzo Leads 2020 Grammy Nominations With 8
This year's Giving Tuesday campaign will run until December 12 and proceeds will be supporting a variety of charity organizations including MusiCares, The V Foundation, The Tony Hawk Foundation, The Malala Fund, Extra Life and more.
"We know consumers are increasingly shopping with purpose and for this holiday season, we're excited to be offering an incredible selection of must-have items and experiences that will make great gifts for everyone on your list," Brenda Halkias, eBay for Charity's General Manager, said in a statement. "eBay for Charity provides an opportunity to support causes that you care about! And, in addition to buying or bidding on an item, we have a lot of different ways for buyers, sellers and charities to get involved this Giving Tuesday."
See the complete list of eBay for Charity Giving Tuesday auction items at ebay.com/GivingTuesday.